Bergwein
The South Tyrolean Wine Route is located right near Munich's Gärtnerplatz, on Corneliusstrasse. A wine journey to South Tyrol can begin here, at BERGWEIN. The assortment includes about 300 wines, sparkling wines and brandies from over 40 producers. From Merano and Bressanone to Bolzano, Caldaro, Tramin and Salurn.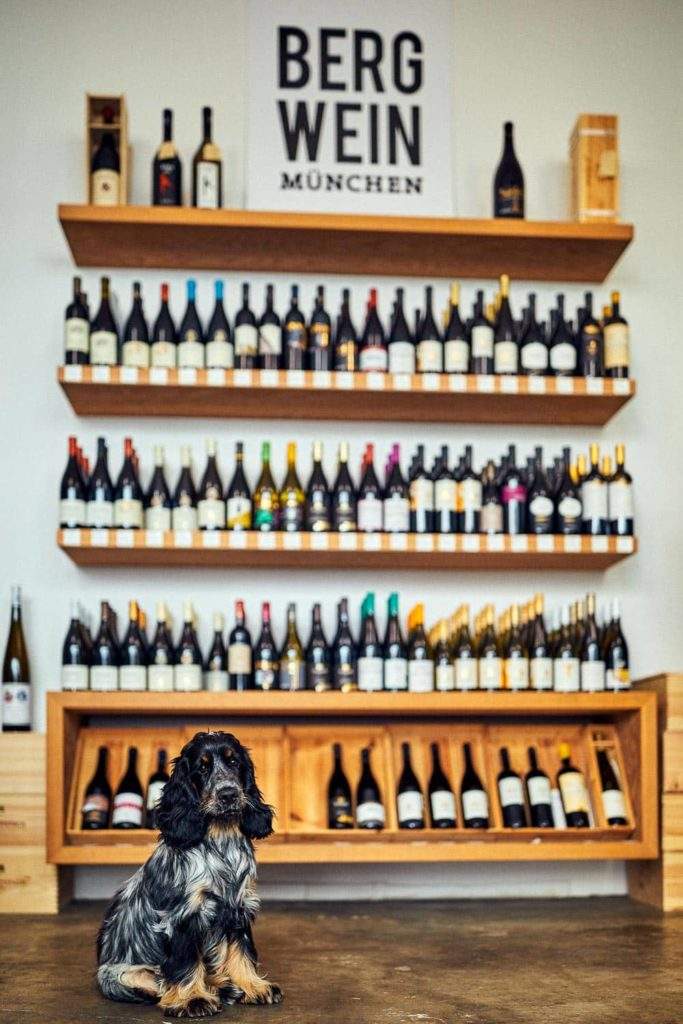 The woman behind Bergwein is Claudia Dietsch. She knows the producers of her assortment personally, which is quickly noticeable in every conversation. The focus is, of course, on quality, but especially on valuing the masterful craftsmanship of the winemakers. The direct contact is desired and you get it easiest at the tastings in the store, where regularly also the producers are invited.
Photo Credits: Daniel Sommer
Then, in addition to wine, information about winemaking and winemaking is flowing – all at first hand. Of course, other culinary specialties are also on the agenda, such as single-variety apple juices, flavorful cheeses, and Zalto's range of glassware. The latter would then be the Austrian stopover before continuing on to the South Tyrolean vineyards.
Walter & Sohn Weinhandlungen
After studying philosophy and the birth of his first son, Guido Walter founded Walter & Sohn Weinhandlungen in 2005. Right from the start, he put the focus on German wines. And hit a nerve. Motivated by the lively reception, the second "venture" followed in 2009: Since people in Munich like to drink prosecco (and a lot of it), the lightly sparkling Fritz Müller was launched straight away with winemaker friend Jürgen Hofmann from Rheinhessen. Inside is what it is labeled: Fritz from frizzante, Müller from Müller-Thurgau.
Over time, not only the assortment and its countries of origin grew, but also the team of employees, from whom one receives a reliable wine recommendation without fail. Gastronomes in particular appreciate the "gap-filling philosophy" in the composition of the assortment. And because Guido never stands still when it comes to wine as a cultural asset, he passed various wine examinations as well as becoming an Italian wine ambassador. A distinction that only a handful of German sommeliers and wine merchants are allowed to bear.
Photo Credits: Anja Prestel
Message in a bottle
Both wine merchants ship their wines to you. Bergwein and Walter & Sohn also have a special delivery service to customers in Munich – and, by our own experience, they are also very speedy here. The wine shops are both open in the moment and very happy to see you.
München "Handgemachte Qualität"
Bergwein and Walter & Sohn is among many other manufacturers, retailers and restaurants part of Munich "Handgemachte Qualität". The guide is our latest book out of the Makers Bible series. A compact city guide in pocket book format, which leads to handmade, genuine and passionate quality in Munich.