Moritz Wenz has curated this knive set: A man's essential for all use and one purpose: to inherit it to your son.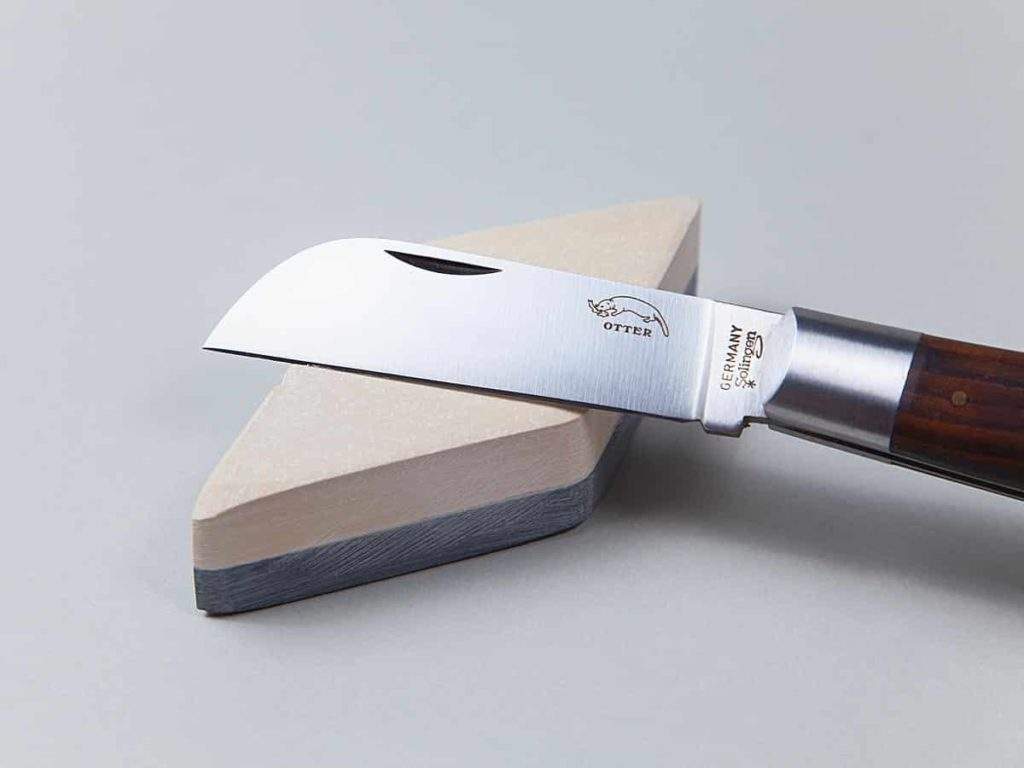 The Product. Ankermesser Set, by Moritz Wenz Studio is a legendary knife, a purse, a grind stone and an oil. The foldable knife is made by Otter in Solingen. It's endurable steel is sandwiched by two grenadill shells. The anchor, now decorative bears witness to the original purpose this knife was constructed for. The vegetable leather purse will gain patina soon. Actually, the whole concept of this set is about gaining patina. The Belgischer Brocken is the most precious grindstone meant to keep the blade sharp – a knife has one characteristic: it needs to be sharp. The legendary Ballistol Universal-Oil serves three purposes in one: use while grinding on the Brocken, maintain the knife's joint and soften the leather.
The Brand. One criteria we are always looking for in products for Makers Bible is their likelihood to last. These three brand products serve exactly that purpose. Otter Knives were founded in 1840 and their name and logo comes from the fish otters that lived in the river that fed and turned the grind-mill near Solingen. Ballistol is a very curious affair, founded in 1904 in both war times it was used to oil rifles as much as it was used by paramedics in field hospitals to disinfect wounds inflicted by rifle's bullets. Today it is a mosquito repellent, a bike chain and weapon oil and even animal care – it is just not for salads! Belgischer Brocken is another legend since it is the finest grind stone mined in the Ardennes' since 1625.
Share