This book stood at the beginning of our desktop research when we were starting to look at the Alps as a subject for our new book "Makers Bible – The Alps".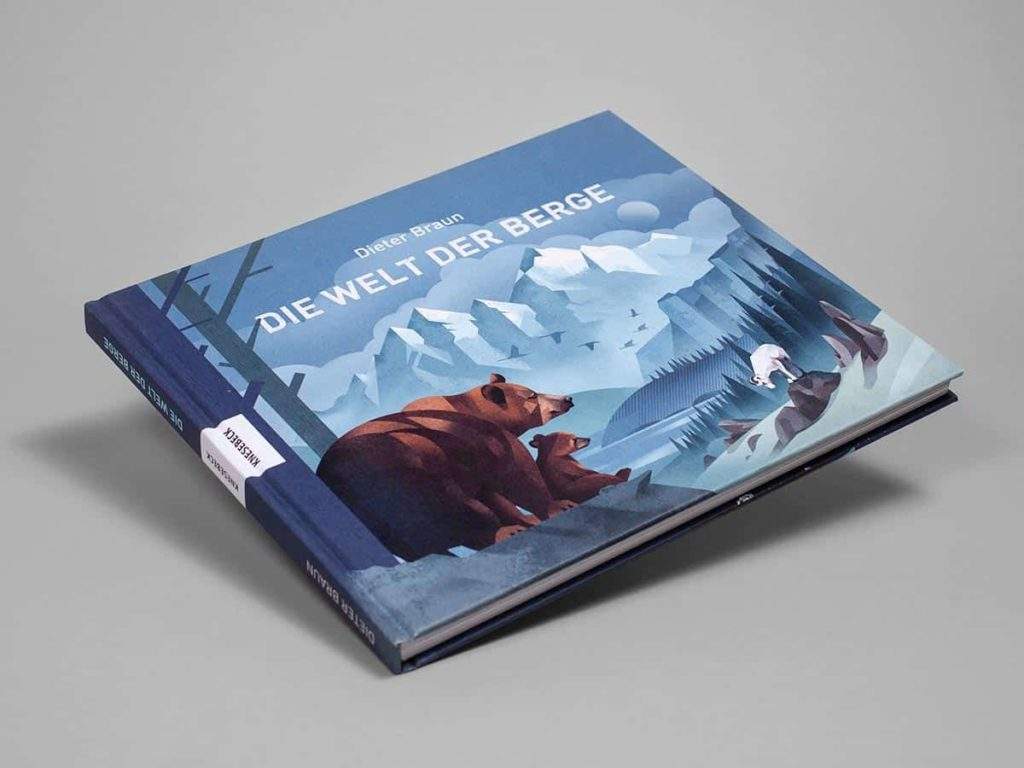 The Book. Braun's book is a master piece in explaining what the mountains are and inevitably the perfect book to prepare children for their first visit to the mountains. Hamburg based illustrator Dieter Braun drew & wrote a book that should be standard for any mountain-loving parent.
The Author / Illustrator. Dieter Braun, born in 1966 has been illustrating for magazines and newspapers like The New York Times, GEO Magazine, The Wall Street Journal, WWF Magazine and German weekly Die Zeit. In 2000 he published his first children's book. "Animals of The World" predecessor to the "Mountains of the World"–book has been translated into 11 languages. Animals are his biggest passion. With his wife he shares his Hamburg-based home with two dwarf rams called Chilli and Nukka.
Much of Braun's mountain related work can be found in the Marmota Maps' Webshop.