The elegance of its shape, the harmony of its movement, the brightness of its blade, and that Berkel red: A true design icon. Subject to imitation as the most renowned luxury brands, Berkel brings all the charm of history to your home. Architects and interior designers want it to bring a unique touch to warm and traditional kitchens and living rooms or create a vintage atmosphere in a more modern environment.
What we have observed when we were there: The mechanics have an aura like a Ferrari's mechanics. Of course, this is not just any meat slicer. It's the world's first and definitely the best made. Charcuterie coinsures still swear by it today. Berkel's flywheel meat slicers from the early 1900s have long been coveted by the cooking elite.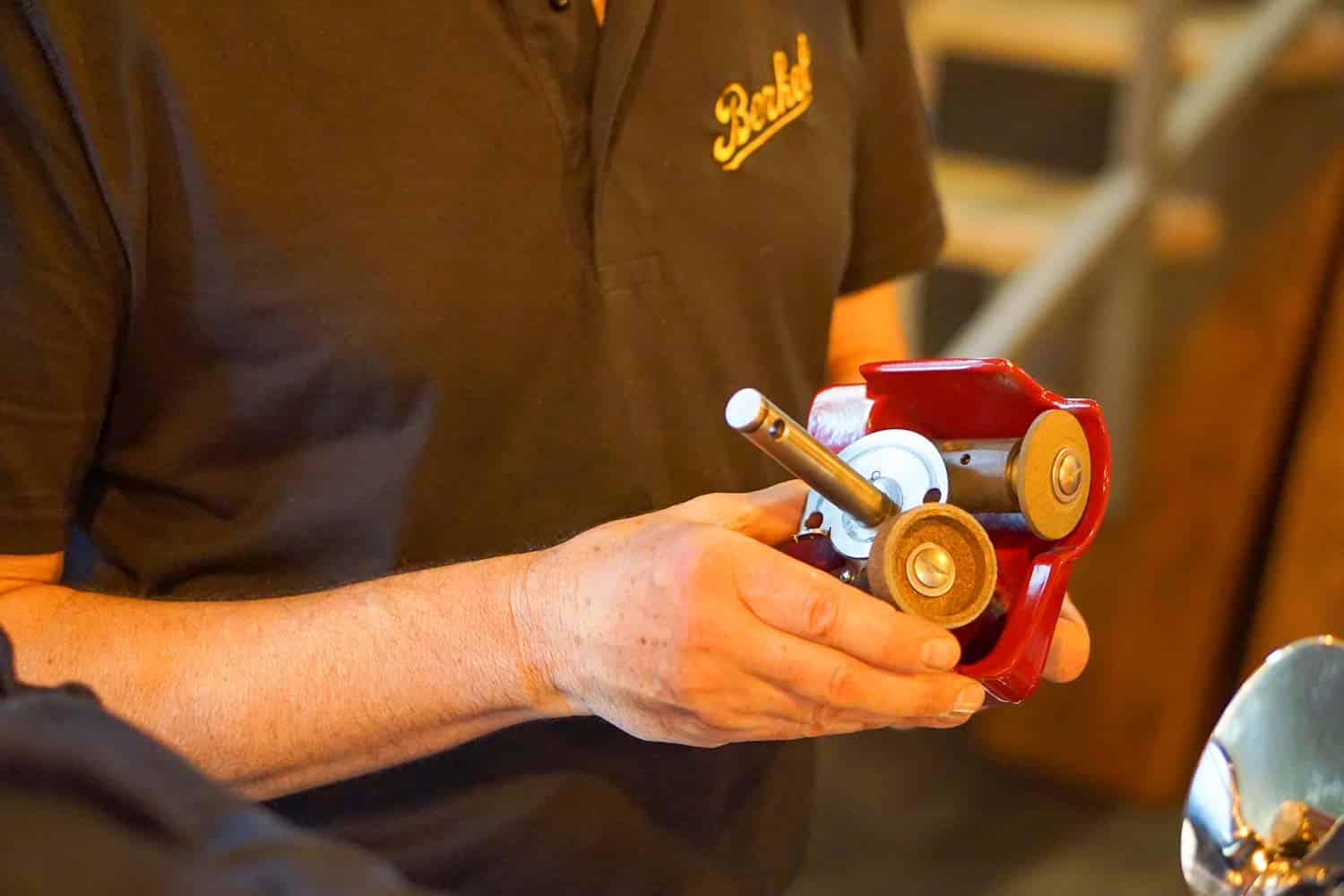 You have to be able to look through your slice of mortadella – then the cut is perfect and most likely from a berkel.
Berkel's 100-year-old flywheel design has stood the test of time. For slicing the thinnest meats, like prosciutto, there is no equal to flywheel machines, even today. The motors built into 'modern' slicers will generate heat which will emanate through the blade. If the blade is hot it will start to melt fat instead of simply cutting it, leading to uneven slices of meat.
More brands, makers and crafts from the Alps can be found in the Makers Bible "The Alps". A manifesto for quality, passion and craftsmanship. 101 brands from valleys and rocks.