Julius Brantner cares for quality time. Not for himself, but for his bread. Because that is exactly what the son of a baker's family from the Black Forest gives his bread in generous portions. The 100 percent natural organic ingredients, spread over just three types of bread and two buns (Tue – Fri also offers so-called specials for a nice variation), are given the time they need to be baked into an absolutely digestible sourdough bread.
"Real" is another term that Julius personifies with his bread craft. The smell of freshly baked bread, the crust of the buns, the passion of his employees – if you wander through Adalbertstraße, you inevitably stop at the glass display case, watch the bakers at work. Smells. And tastes.
"Bio Brodhandwerk 25" is the name of the Signature Bread, consisting of wholemeal wheat and rye flour, wholemeal rye and rye natural sourdough. Once the dough has been mixed, however, it may only be put into the really hot oven after two full days.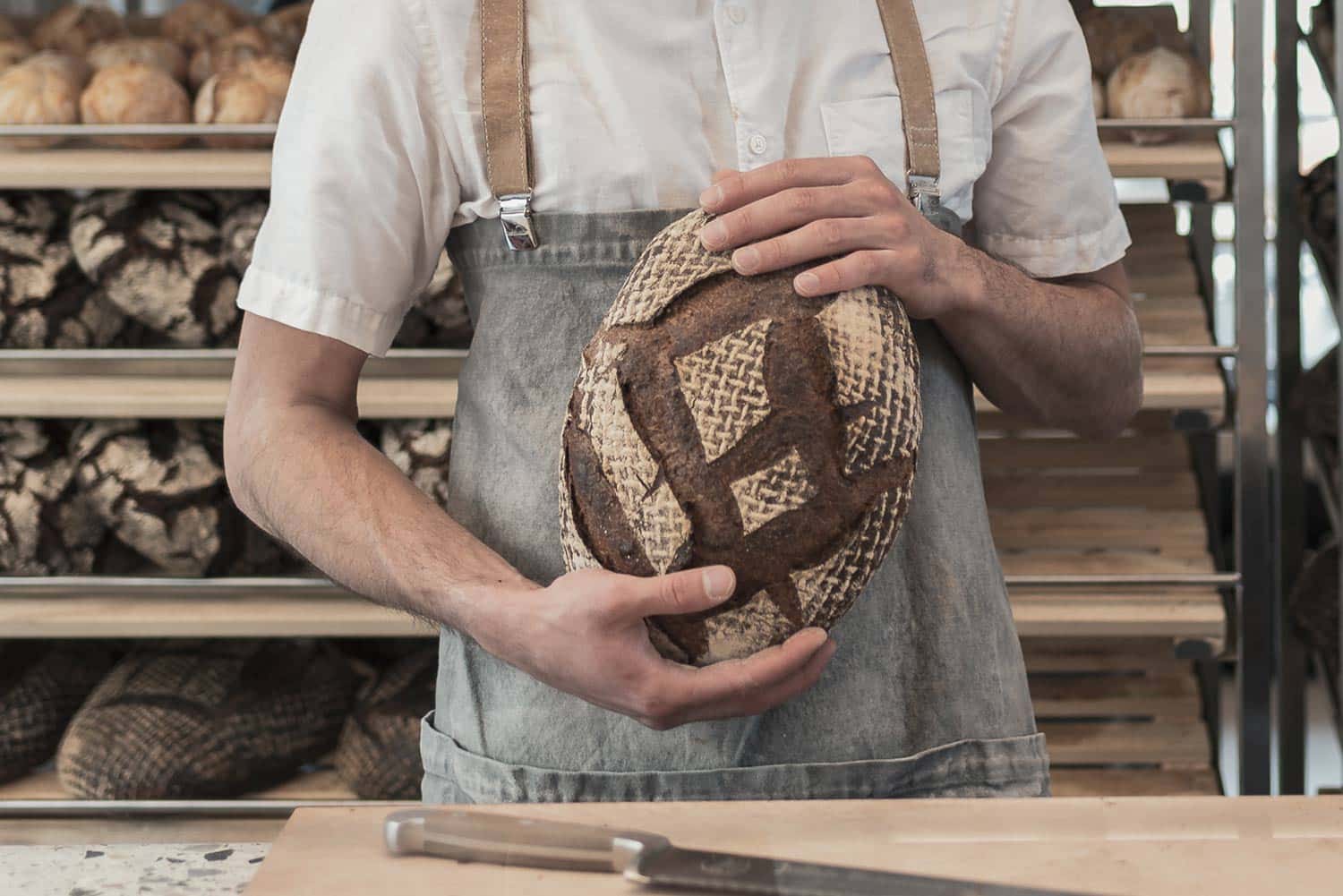 ust six months after the opening, Julius was awarded the title of "Best Baker in Munich" (reader survey by Falstaff magazine). Meanwhile his bread is served in several top restaurants in Munich.
Photography: Thomas Vonier
Videography: Johannes König at Melville Brand Design
München "Handgemachte Qualität"
Julius Brantner is among many other manufacturers, retailers and restaurants part of Munich "Handmade Quality". The guide is our latest book out of the Makers Bible series. A compact city guide in pocket book format, which leads to handmade, genuine and passionate quality in Munich.