The story of this brand and how it came about is as authentic as the clothing it produces. British photographer Phil James created the label &Sons in 2016. By the end of summer 2019 the whole range of clothing is 100% made-in-the-UK.
A fashion photographer like Phil is often on his knees and elbows, a physical position to take the best shots from. Even if he might achieve a lot of satisfaction with the imagery he creates, he might have felt sorry, when a dear piece of clothing got in un-repairable conditions after too much crawling.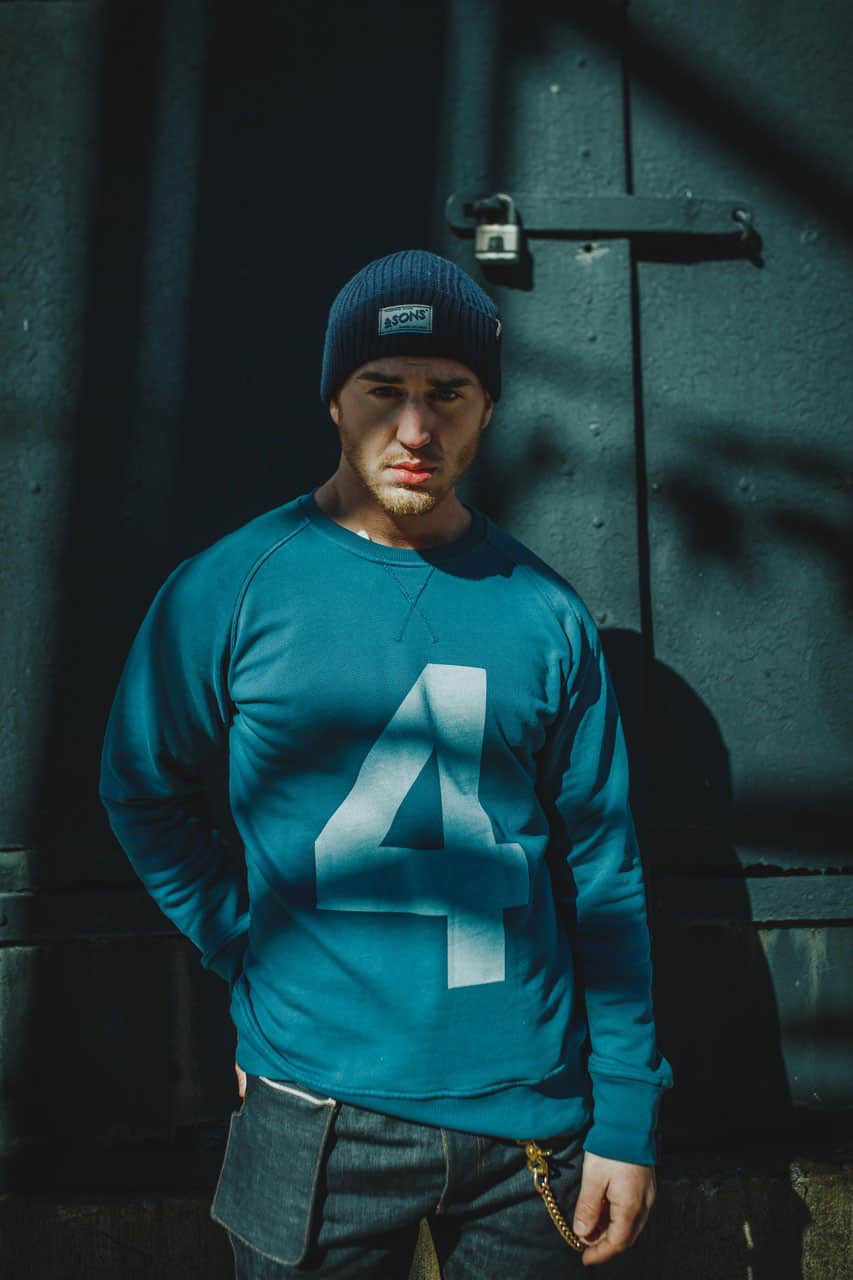 It was one day that the need for durable and yet stylish clothing got it's inspiration from an old, broken sign that hung on an industrial building. It read "&Sons" – since Phil and wife Kelly have two sons, it lend itself as name and logo for the brand that would be built around a strong set of values.
The label &Sons "is a creation of unique work wear clothing designed by and for craftspeople, artisan makers and creative pioneers in their chosen fields of endeavor". Besides its ability to accompany it's owner to work it represents that Peaky Blinders-, James Dean and Steve McQueen-style that is tip to toe a match tailored around and on top of the white Tee and the working pants, usually of denim. This timeless style that gains scars and patina by every 'project' is far more comfortable than it might appear; quite contrary Phil and the design-team took good care of improving old classics by what they were lacking: comfort and a certain softness and flexibility around the joints.
After all &Sons is a British label seeking quality and attention to details and is made for amind-set of pioneers in their fields. Find more info and all the products at: andsons.co.uk
Follow us to another brand feature at Hering Berlin & Reichenbach Porzellanmanufaktur.