Already in the 7th generation, Martin Trautmann practices the shoemaking handcraft. After his training as an orthopedic shoemaker, he spent years of travel in France, Austria and Australia. Broadening the horizon, improving.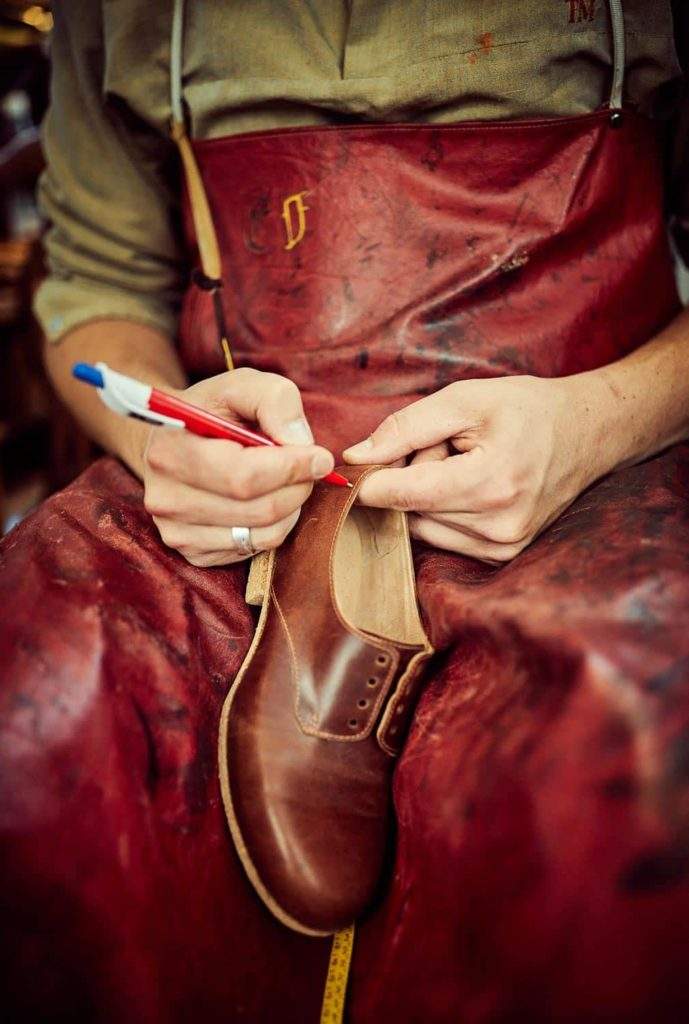 Today Martin stands with a heavy apron and hand-woven shoes in his workshop in the Glockenbachviertel and lives this passion for the craft every day. His main concern: to combine custom-made and orthopedic shoemaking.
Sustainability is the top priority, which is why Martin only uses fairly produced and not toxic leather is used. The workshop radiates a wonderful energy: The old tools and machines, the shoes on the wall, the smell of leather and paint – and the precise craftsmanship that creates a shoe from scratch.
Of course, Martin also makes custom-made shoes. Then always with an eye for detail, how he can correct a possible malposition with shoemaking tools. The unique piece should not only fit perfectly, but should also accompany the wearer for a lifetime. That is why the master craftsman's workshop also offers shoe repairs of all kinds. This is environmentally conscious and sustainable.
München "Handgemachte Qualität"
Trautmann Schuhwerk is among many other manufacturers, retailers and restaurants part of Munich "Handmade Quality". The guide is our latest book out of the Makers Bible series. A compact city guide in pocket book format, which leads to handmade, genuine and passionate quality in Munich.