Handmade traditional hats are worn today for many occasions. The hat is part of the traditional costume and is therefore an expression of identity, for example in traditional folklore groups. Viewed individually, it is what makes traditional costume a complete outfit.
"A hat doesn't go on your head alone." Doris Gollé-Leidreiter, daughter of the late hatmaker Gottfried Schätz, is not only a virtuoso at making hats, but also at advising customers on what they need. In contrast to shoes, the hat sits above the face and thus makes an enormous impression on others. So it is a blessing to have Doris Gollé or her daughter Marietta opposite in conversation.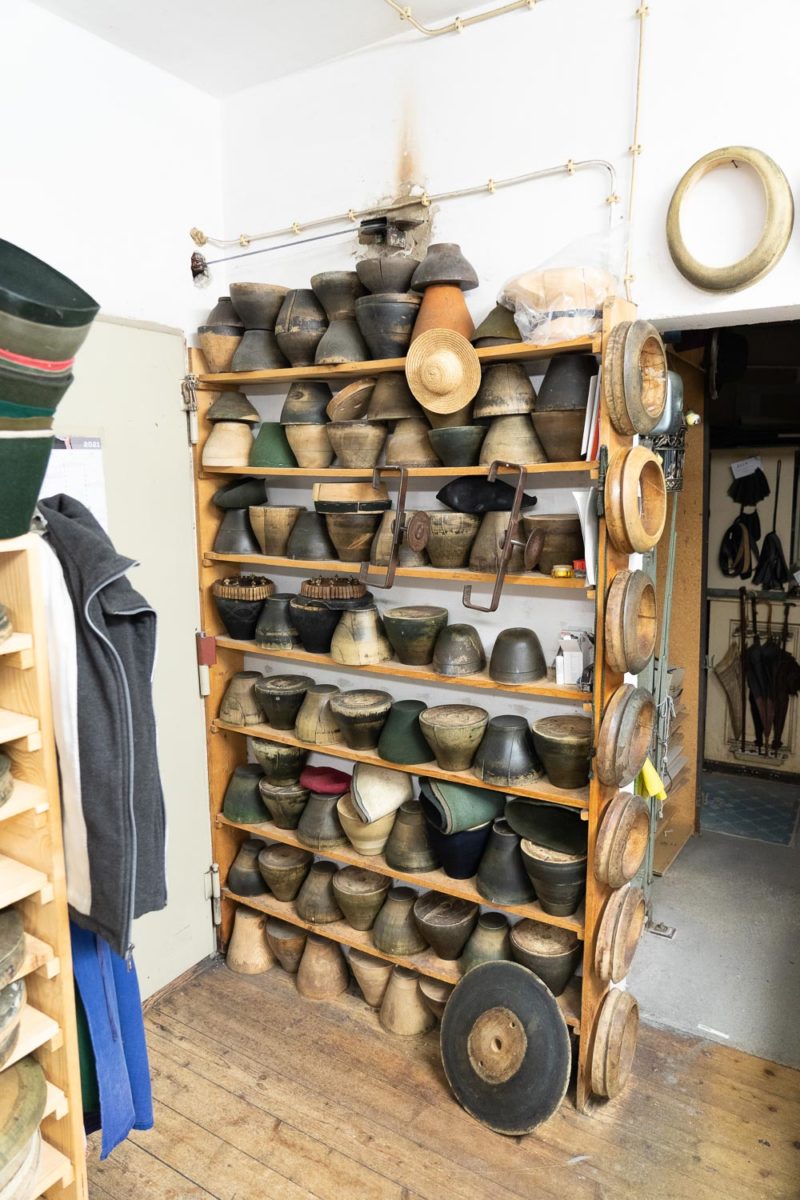 Whether loden, velour or straw is used also depends on the use of the hat. If it is really to be used as an everyday hat, loden is recommended, while velour with a matt sheen is somewhat finer. The main thing is to wear the hat: hat newcomers only get used to it by wearing it permanently. Doris Gollé will explain this to you – in the small hat store with attached workshop in Rosenstraße in Tegernsee.