Leander Angerer and Jakob Pauli are fond of bags and therefore they bring passion and craftsmanship into this everyday object. Manifested mainly in the Rucksack#1, which will soon also be available in variants and different sizes.
The Racing Atelier is surrounded by a wild front garden, in which all kinds of herbs and some vegetables are cultivated in a small street in Oberammergau. A discarded carpenter's workshop serves as a studio and as a home with charming rawness. On the walls of the workshop hang the predecessors of the Rucksack#1 and first designs for future bag and rucksack models. Findings, memories and all sorts of homemade things turn the workplace into an atelier.
Leander and Jakob like the challenge of working, testing, exploring and trying out in a new discipline. Together with his brother Leonhard, Leander found the Racing Atelier years ago. Leander worked most of the time alone in the studio until he and his friend Jakob, a distinguished master saddler, noticed one thing in common: they do everything themselves. Since then Jakob is opening more and more time in the Racing Atelier and together they continue to bring their products to a next level.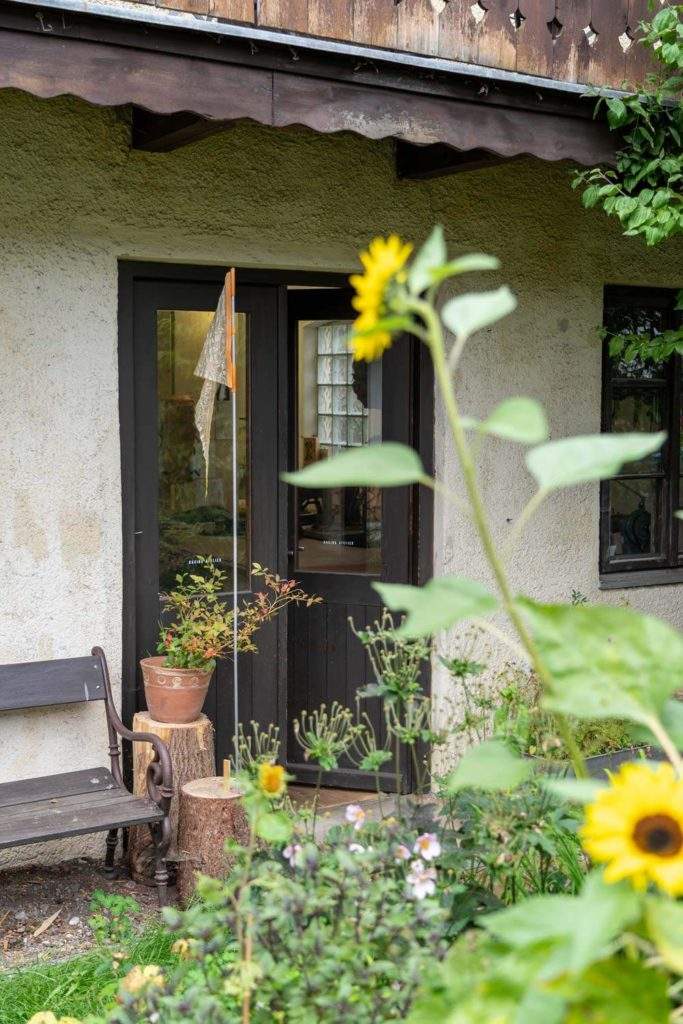 Together their qualities as designers and craftsmen unfold and complement each other to an extraordinary savoir-faire. And an equally unique calmness. The charm and beauty of the products also come from the way they work and the different manufacturing steps. The smoothing of the cut edges of the leather, the marking of the seam holes, the skilful work with the half-moon knife and the use of old but proven sewing machines radiate a certain power with which the products seem to be charged.
The scent of fresh and of course self brewed coffee and the sounds that the workshop generates during production exude the desire for a world of diversity in craftsmanship and how to find the treasure in all this. During a short walk with a brand-new Rucksack through Oberammergau, one finally feels as if one had spent the day in a very nice postcard between wooden carvings and air paintings.
Find out more about Leander, Jakob and the Rucksack#1 at racing-atelier.com