A family business as it is written in the book. In ours. What we find so great about it: Natural raw materials result in natural products, because nothing is added that nature has not provided anyway. Traditional handicraft is lived at Spinnradl, nevertheless, especially the junior manager Franziska gives impulses to keep up with the times and to hand over a healthy business to the next generation one day. Everyone, or at least a significant part of the family, is involved in the work. The "worker" at the machine is also responsible for its maintenance, so the machine lives for decades and the quality, for example of the knitwear, remains constant, also over decades. The latter is experienced by those for whom the effort is made: The customers.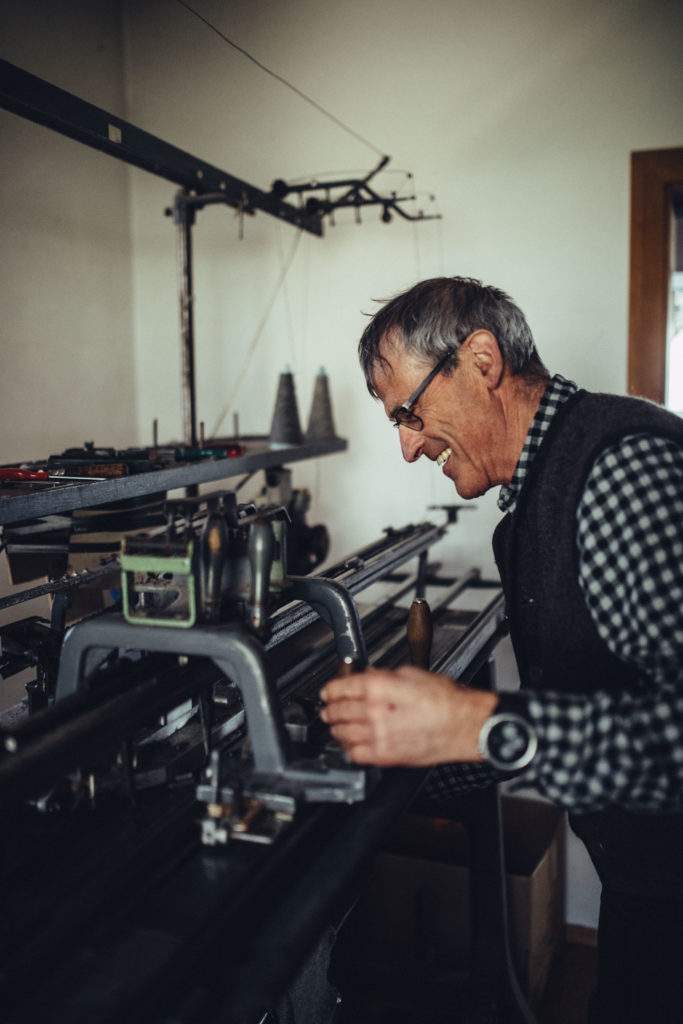 Junior manager Franziska – Franz's daughter – has been making sure since 2018 that the spinning wheel continues to turn with momentum and new ideas. In the tailoring shop, she creates custom-made, unusual cardigans and waistcoats together with her mother Margareth and the seamstresses Julia, Martina and Sandra. The special thing about these "sarners" is that they not only keep you warm, but are also healthy, hard-wearing and suitable for everyday use. Especially because at SPINNRADL, attention is paid to high-quality workmanship at every step of the process, such a handmade garment will last a lifetime.
It is this lived attitude of carefully moving with the times while keeping an eye open for what the market "demands", for example in the permanent sensible expansion of the range. The Hallers' market presence determines whether each product makes sense. That is literally, because Spinnradl presents itself at weekly markets as well as in its own showroom and on its website, which of course also includes an online shop.
Spinnradl is a symbiosis of tradition and innovation, products that have to be functional and whose primary goal, apart from being pleasing, is to remain as natural as possible.
Photocredits: Franziska Haller, Benjamin Pfitscher