Not ten minutes west of Lake Tachingen, something special has emerged: At Christandl Hof, Laura Gehricke and Tina Fedeli have created a store for handcrafted products by makers & crafters from the neighborhood, whose products are potted, turned or woven.
For example, the colorful, Scandinavian-style stoneware by Tittmoning potter Bianca Wesnitzer, wooden kitchen utensils by the Potocki couple, or ceramics by Elisabeth and Thomas Heimbucher, who call their brand Töpferei Strandbad, because they also run the Chieminger lido. Wooden bowls and vessels by Nöstelbach wood sculptor Marco Brückner are also represented here.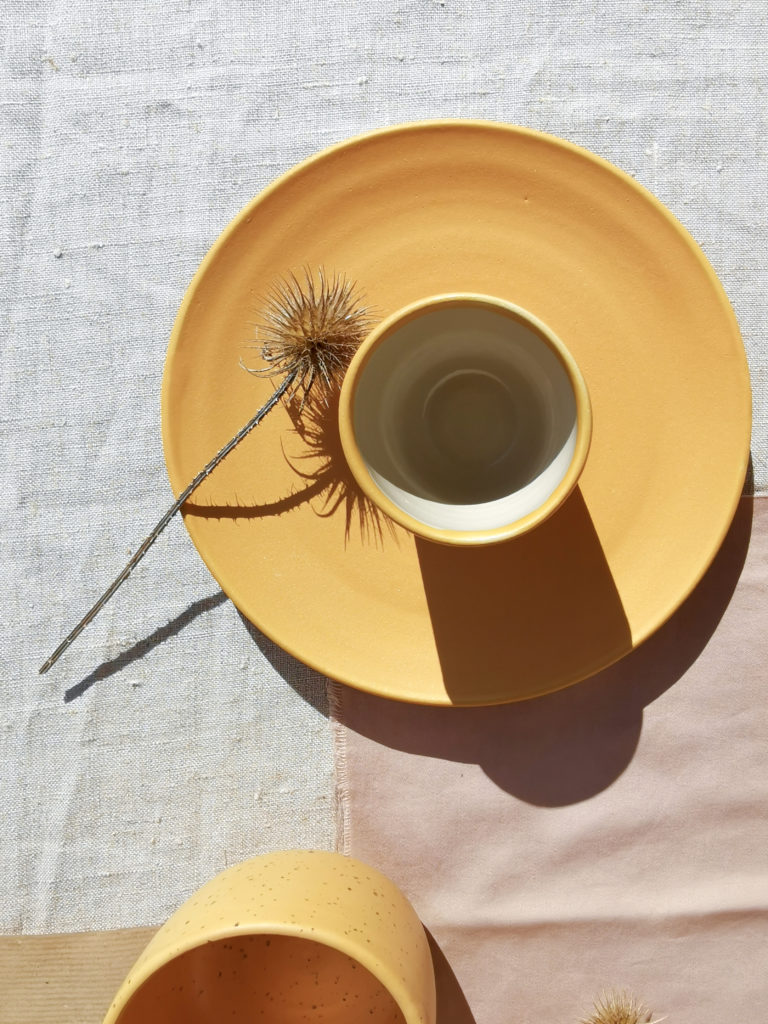 Next to the store with its cool columned hall, the courtyard kiosk will also open in summer 21 and promises local delights made with love, such as coffee and cake. The store and kiosk are also perfect for sitting down for a refreshing or invigorating drink to chat and be glad that something like this still exists – or exists again.