There is no sewing machine in Alexander von Bronewski's leather manufactory. He sews the seams of his products, almost exclusively made of cognac-colored, vegetable-tanned cowhide, by hand using French waxed thread.
This also means that all seam holes are first marked using a tool and then pierced with awls before the two needles find their pre-drawn path. Thus, all the steps carried out by hand add up to over 500, depending on the model. Anyone who gets to know Alexander understands that he is the essence of his experience and his Heimat. From the lake, the forest and the cultural landscape of eastern Lake Constance, he draws the strength that is reflected in his products: Raw material selection, design and self-taught craft, matured to perfection.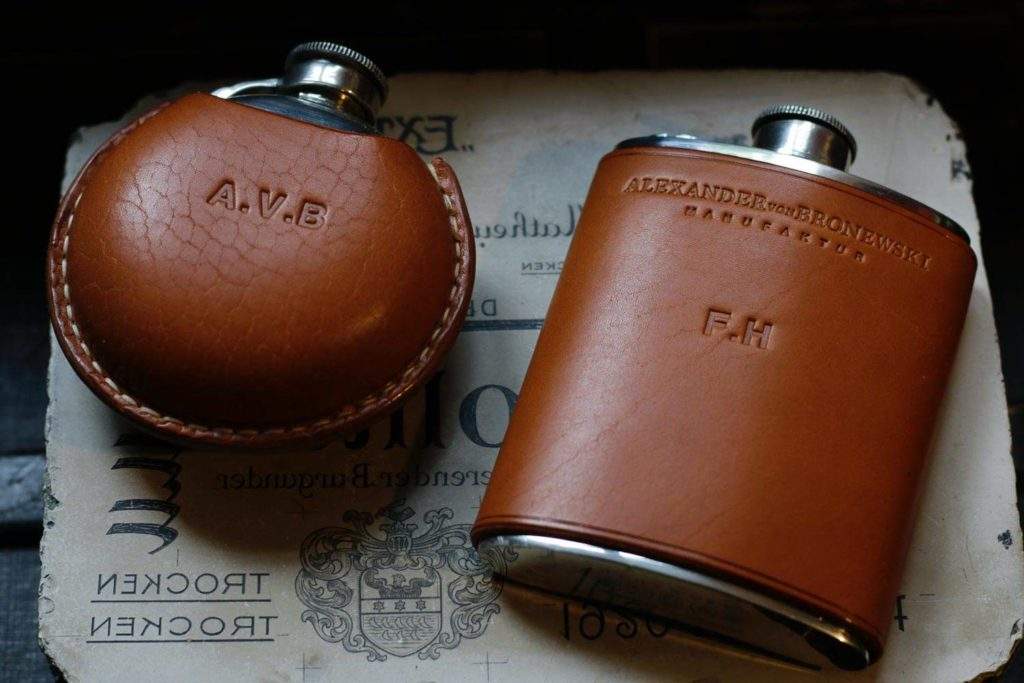 Craftsmanship of this kind does not just happen. You should be prepared to wait a few months. Of course, you can meet with Alexander to arrange an order or pickup. Since he does not have a store, be sure to contact him well in advance.