Everyone seems to know where Northern Ireland, part of the United Kingdom, is. Donegal is the part of the Republic of Ireland adjacent to it on the left, North West Ireland that is. McNutt of Donegal therefore is a weaver mill, founded in 1953, at the 'edge of Europe' – a self-proclamation as it is often heard in this area.
"McNutt of Donegal: Luxury woollen products, from stylish home wares to fashion accessories. Designed and woven on Donegal's Wild Atlantic Way." Of course production started with tweet and of course to create products out of lambs wool, as the sheep here are at least as numerous as citizens. This creates associations with nearby Scotland, however at McNutt and in Ireland the clan specific patterns are not widely spread and marketed.
McNutt products, that are all entirely woven in Downings on Sheephaven Bay are nowadays made of lambs wool, but also Merino, Alpaca and Cashmere. The later are purchased yarns from South America, Asia and New Zealand but first Alpacas, for example, are seen on the lush greens of Ireland. (Trust me I saw them.)
Throws, scarves and linen are produced in the modestly sized headquarter overlooking Sheephaven Bay. William McNutt who is running the company in second generation since 1992, is particular proud of the brand's modernity in design and colours and of the now 400 dealers they deliver to. The products here are not entirely hand-woven, but the knotting and quality control is.
Ironically Sheephaven is neither a haven for sheep nor was it, as by the sound of it a haven for sheep. The Gaelic word for 'ship' got miss-translated into English and the very save natural haven (for ships) the surrounding peninsula's form, became sheep haven, what seemed likewise obvious.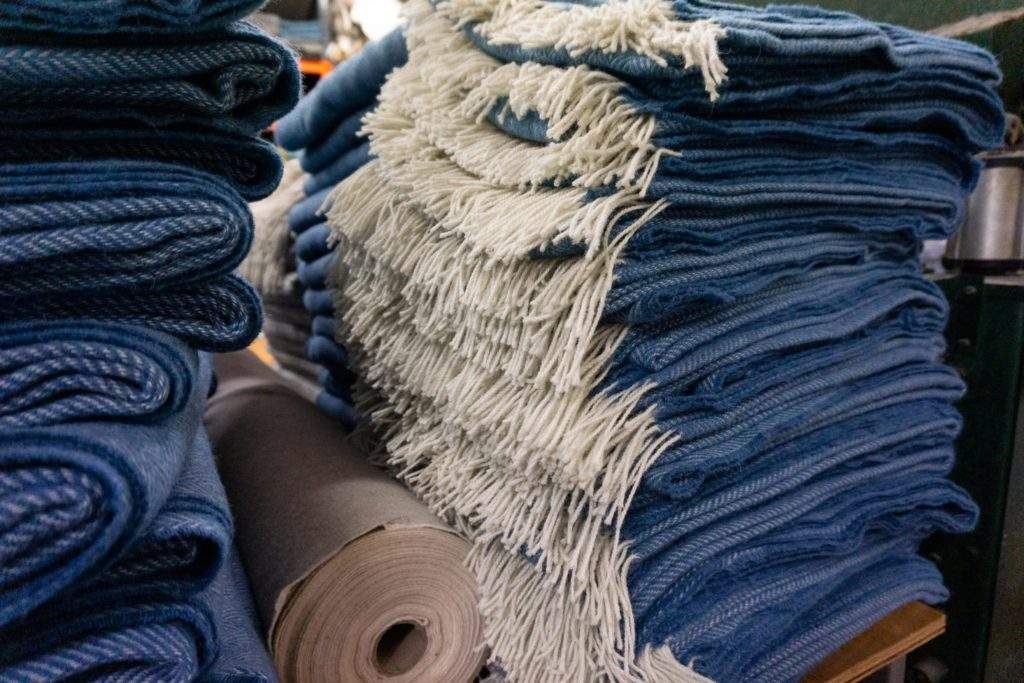 However, McNutts is more than a rain check when visiting Ireland's Northwest. The place is certainly worth the visit, also due to the little café and the shop. Their online shop is also a perfect place to browse and eventually order one of their cosy home wear or fashion products.
Brand Page: mcnuttofdonegal.com
Join us to meet another Maker at Racing Atelier.
Photography: Michael Schmidt