In the Fraunhofer Straße, not far from the centre in Munich's Glockenbachviertel, at number 31 there is a door with lots of bell signs, so that one suspects that this is another residential building. The old building is inconspicuous, the door massive. If you have never been here before, you will feel like an intruder for a short time when your hand is on the door handle.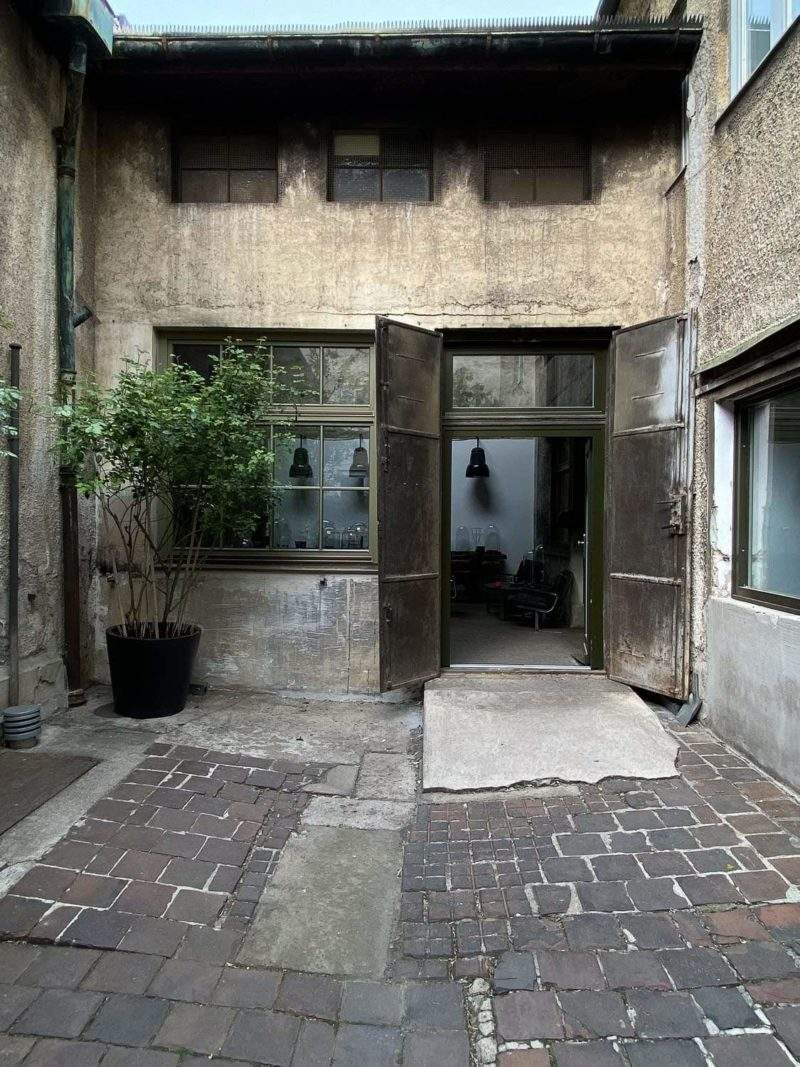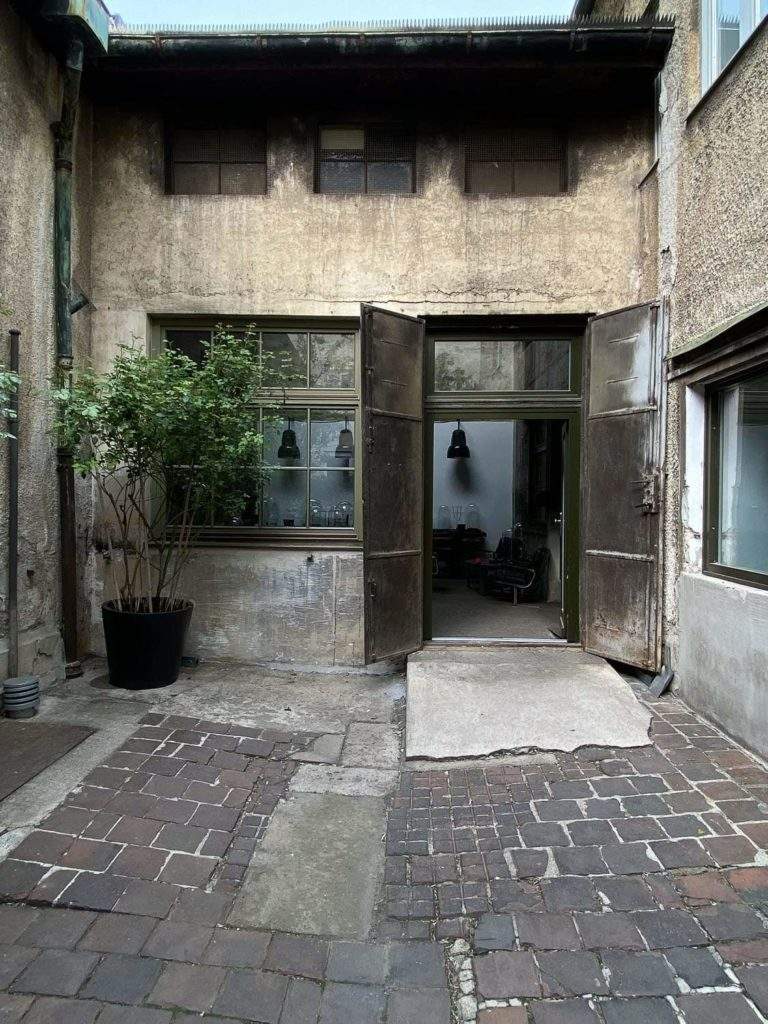 If you dare to look behind it, you will enter a seemingly forgotten, 150-year-old courtyard. Behind another door, just straight ahead you will find a former bronze foundry, mostly in its original state, which today serves as the studio of the jewellery makers of WERKSTATT:MÜNCHEN.
While "handmade" is used in an almost inflationary way, here the pieces are actually manufactured in-house from A-Z. You only discover the fine details when you hold a piece in your hand. Every single part, every fastener, every button is specially developed, manufactured and assembled. Highest precision craftsmanship with traditional tools, often specially developed in house, is the key to jewelry that combines function, meaning and beauty.
After his education as a gold- and silversmith Klaus Lohmeyer founded WERKSTATT:MÜNCHEN in 1996. His motivation: to touch people with timeless and at the same time modern pieces of jewelry that are comfortable to wear. Over the years WERKSTATT:MÜNCHEN has developed a whole range of leather accessories, starting with bracelets, belts, purses and bags, which are completely hand-sewn from vegetable leathers tanned especially for WERKSTATT:MÜNCHEN. A 15-person team of artists, designers and craftsmen work closely together here to handle the many tasks involved.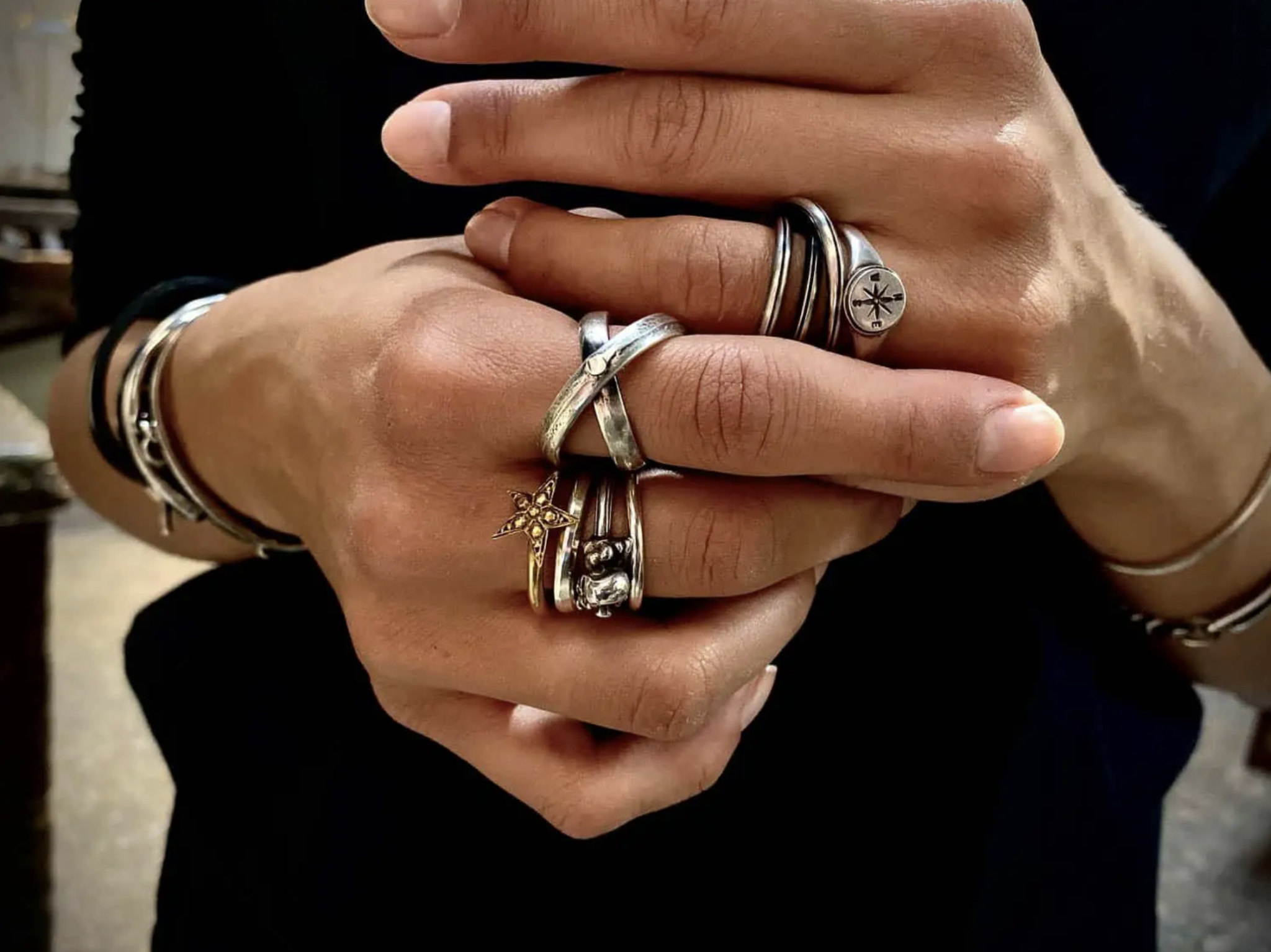 On a rugged rope workbench you will find simple, often reduced rings, bracelets and necklaces – inspired by subculture, music and nature – all telling a story. In between, table wear, on which you can see every hammer mark, and special leather accessories with silver details.
Even if it's not Motörhead playing up and down in the studio, you can always feel a touch of rock'n'roll here. And one could imagine the one or other protagonist as a wearer of WERKSTATT:MÜNCHEN jewelry.
Munich "Handmade Quality"
WERKSTATT:MÜNCHEN is among many other manufacturers, retailers and restaurants part of Munich "Handmade Quality". The guide is our latest book out of the Makers Bible series. A compact city guide in pocket book format, which leads to handmade, genuine and passionate quality in Munich.