The pipe is evocative of a world gone by. An old-fashioned and slow-paced way of smoking from an era when time was not a luxury for the few. Indeed the cigarette is a relatively recent invention – dating mid-19th century and laid claim to by both English and Muslim soldiers. Until then the pipe had been the most popular form of smoking. Recalling the literary worlds of Simenon and Pavese, Pascoli and Sartre, it is a tool for intellectuals that allows for contemplation and introspection. There's also a certain ritual, even intimacy, in the gestures of pipe lovers. Beginning with the choice of pipe, assessing its features, selecting the most appropriate shape, straight stemmed for those who enjoy cradling it at length in their hands, curved for those who prefer it to linger between their lips. Then a suitable lighter, a pipe cleaner to keep it functioning and free from obstructions, a pipe tamper and a pipe stand. Even choosing tobacco is no small feat; the type of cut, for starters, and that is before getting lost in the elaborate world of blends. After these preliminary operations have been completed, it is finally time to sit down and dedicate yourself to what is indeed a veritable occupation, a ritual formed by slow and deliberate puffs, of putting out, pressing, relighting, tapping and savouring. Pipe smokers today seem to be a group of the elect, members of an elite association, formed mostly by men no longer in their prime. Because, let's be honest, it's unusual to see young men, let alone women, with a pipe in their mouth.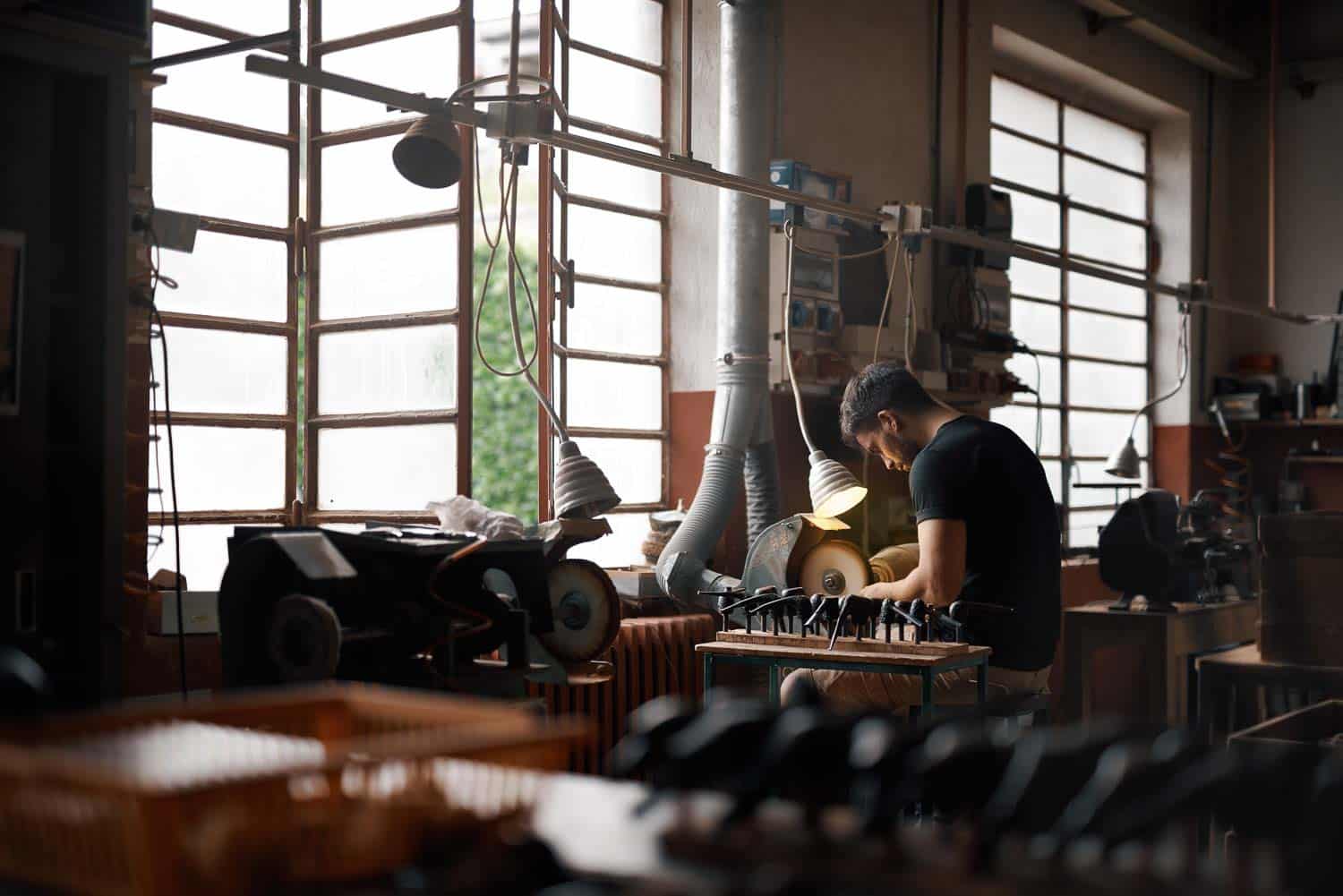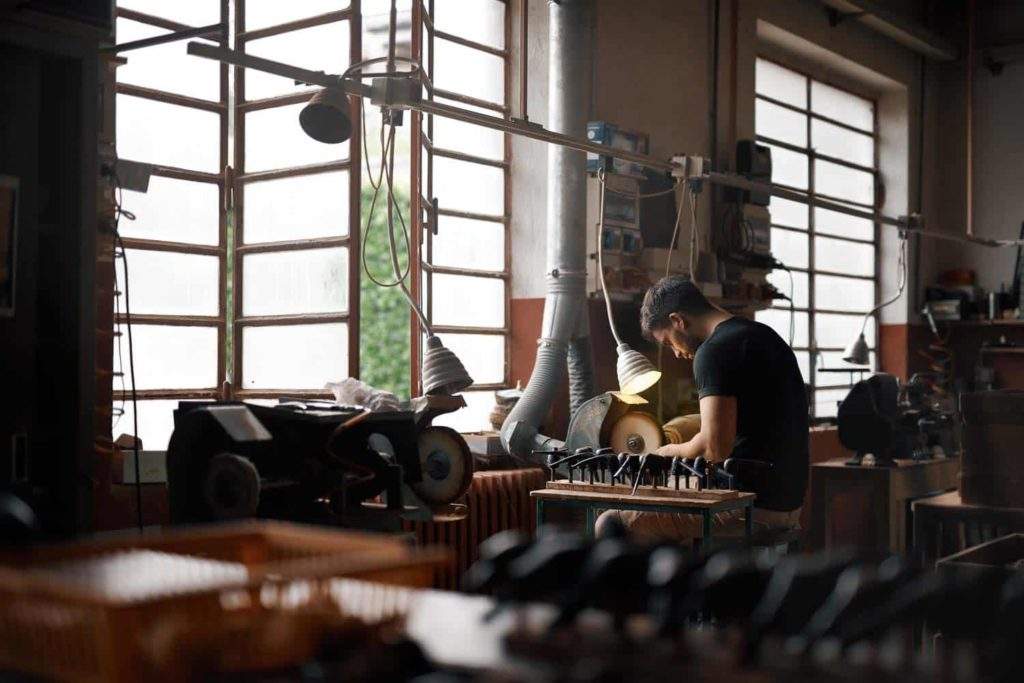 To become a pipe maker
It could therefore appear anachronistic that Tommaso Ascorti in 2013, at the age of 24, decided to dedicate himself to the family business and become a pipe maker, with the ambitious goal of renewing this object and the world that surrounds it. I met him one morning in June in his workshop. He is a young man like many others, with clearer ideas than most and the impetuosity of youth. He likes motocross and is inherently talkative. His course seems a natural one to follow. He was raised among pipes, he has played with tools for sanding, drilling and polishing briar wood ever since he was a child because his grandfather Peppino, who he never met, was a pipe maker, just as his father Roberto is today. «See this mouthpiece?» – he asks proudly «My grandfather invented it. It is to him we owe the use of methacrylate instead of wood, bone or horn. But nobody knows this.»
And indeed his grandfather acted as his starting point when, in 2013, Tommaso took over the brand name he had created in Cucciago forty-five years earlier. He shows me with pride the drawing he has had tattooed on his thigh: the moustache symbol of «Caminetto», the name of the family business, and the date it was founded, 1968. The first pipe that young Tommaso created is called Event and it is the re-visitation of a historical model by Peppino Ascorti, known as the 142.
The craftsmanship
Seeing him at work with files, rasps and gouges is extraordinary: his hands move as quickly and confidently as those of someone who knows exactly what he is doing and who has always done it. If the gestures of a pipe-smoker come across as something of a ritual, so to do those of the craftsman who makes it. A ritual that comprises 90 stages to be precise, because those are the phases of production, almost all of them manual Tommaso is keen to point out, as he picks up a piece of wild heather briar wood and gives it a good lick. «That's how you highlight the wood's grain and decide what to make with it», he explains. Every pipe he creates is different to the others because he has to respect the natural curves of the wood. And, as he masterfully sets about using an ingenious piece of machinery, to which his grandfather applied a car disk brake to decades ago, he lights up a cigarette. The question may seem prosaic, but it comes out spontaneously: «How can you make pipes but smoke cigarettes?»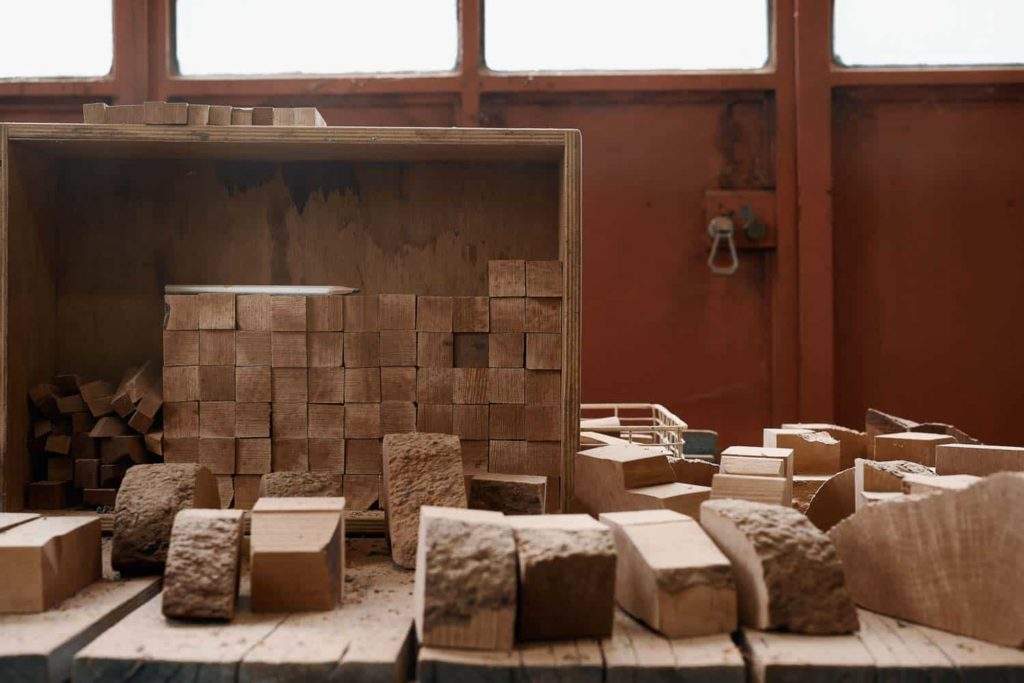 «Can you just imagine me smoking a pipe while I'm working? I'm too busy, I have to jump about from one side of the workshop to the other. I couldn't possibly be holding a pipe.»
The lifestyle of smoking a pipe
Tommaso has the enthusiasm and energy of his youth and is a hotbed of ideas. He shows me a pipe stand in leather with an aluminium structure that can be moulded into a variety of different shapes, even turning into bookmark when required. He then pulls out a pipe pouch that doubles up as a pochette to slip into your jacket pocket. These are just a few of his inventions. The pipe, claims Tommaso and rightly so, is not only a tool for smokers, it is a true design object, «Can you imagine two beautiful pipes perched on a sideboard or among bookshelves as decorative objects?» he asks.
Tommaso's dream is to see in Italy, as already happens in Germany, pipes displayed in the glass cabinets of luxury shops, next to fashion accessories. This idea is shared by Giulio Iacchetti, a product designer with two Compassso d'Oro awards to his name and an enthusiastic pipe smoker. Iacchetti's desire to bring life back into a forgotten object that he is very familiar with- a desire shared by other designers before him, such as Joe Colombo and Roberto Sambonet – led him to approach Savinelli, an excellence in the field of pipe making with a centenary history and an interesting characteristic: in this very male-dominated world, the company is run by a female CEO, Sonia Rivolta. Their collaboration led to his 2015 design of the self-standing pipe «Radica Chic» that echoes the shape of a wine glass. «At the end of a day spent among the expert craftsmen of the Barasso factory – says Iacchetti – I did a quick sketch. As is always the case when an idea turns into something concrete, the end result was not exactly as I had envisaged it. In the end it is the artisans, with their technical skills and craftsmanship, who create the perfectly functioning object». Because, as Tommaso emphasises from the height of his 28 years of age and 50 years of experience, «making pipes is not a job you can just make up».
Words: Lydia Capasso, DISPENSA MAGAZINE
Photos: Giuseppe Ippolito