Ralf Fischer's fine feeling for menswear. This is how you could call the assortment of his store. Most of the pieces of the eternal seeker come from manufacturers he knows personally from his discovery tours around the globe – anecdotes for customers included.

The window display alone is worth a walk to Ralf's store in Fraunhoferstraße. Vintage motorcycles, hand-built racing bike classics, a soapbox racing car and a huge globe lure you into the fine world of men's fashion. fashion, that is timeless, with durability but without an expiration date. A range where everyone can find a perfectly fitting T-shirt or dress. A pair of jeans for the next decade, the right belt and the matching shoe. Well-known brands hang next to small manufactories and the matching accessories.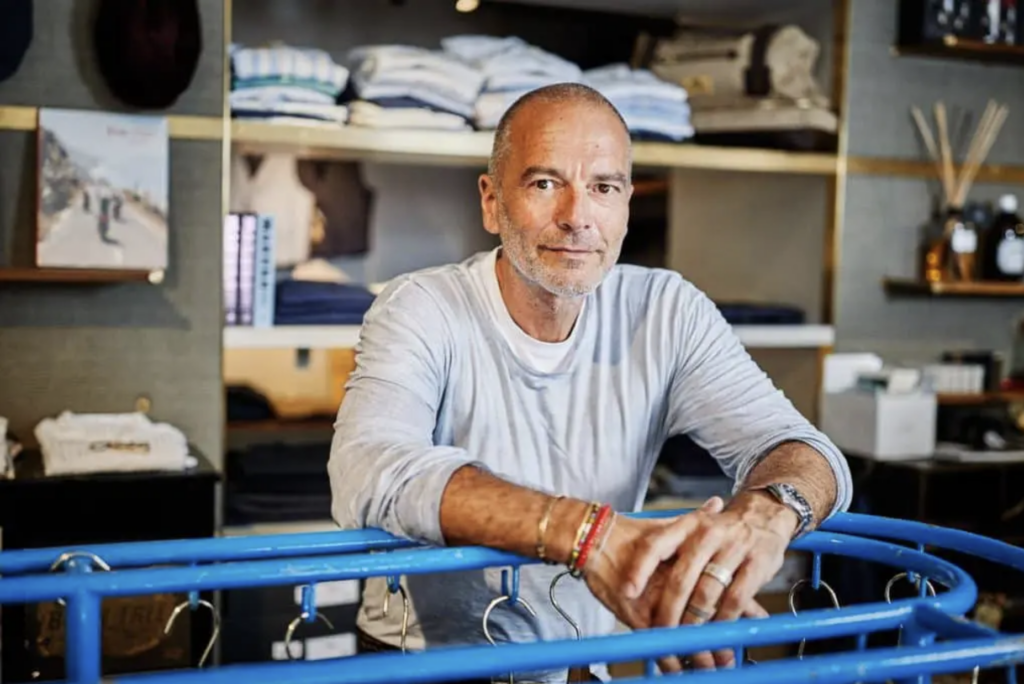 You can immediately feel that craftsmanship and high quality go hand in hand here. That's why all the labels of his fine garments have their own little chapter in Ralf Fischer's diary of discoveries – inspiration included.
Munich "Handmade Quality"
Ralf's Fine Garments is among many other manufacturers, retailers and restaurants part of Munich "Handmade Quality". The guide is our latest book out of the Makers Bible series. A compact city guide in pocket book format, which leads to handmade, genuine and passionate quality in Munich.