Leander Angerer and Jakob Pauli are fond of bags and therefore they bring passion and craftsmanship into this everyday object. Manifested mainly in the Rucksack#1, which will soon also be available in variants and different sizes.
The Product. Enjoy the simplicity of an item that you use every day. Not the immediate glare of an object, but the patina it shows through years of use. This is the most characteristic feature of a timeless object that can trigger a feeling in us. You keep these things, keep them clean, but do not let them become sterile.
This kind of object is the backpack by Leander Angerer, which he crafts by hand in his "Racing Atelier" in Oberammergau. The most important element in backpack # 1 is leather. The back part and the shoulder straps are made of 5.5mm thick cowhide. By wearing, the quiet thick material fits reliably to the wearer. That takes time and patience. The natural material is combined with the high-tech fiber Dyneema® Composite, which is also used for the production of bullet-proof vests.
The interaction of these two materials creates the functional aesthetic of the backpack. The composition is complemented by specially made aluminum fasteners for securing the backpack cords, a thick Riri zipper for the lid compartment and small details such as the loop for attaching a keychain.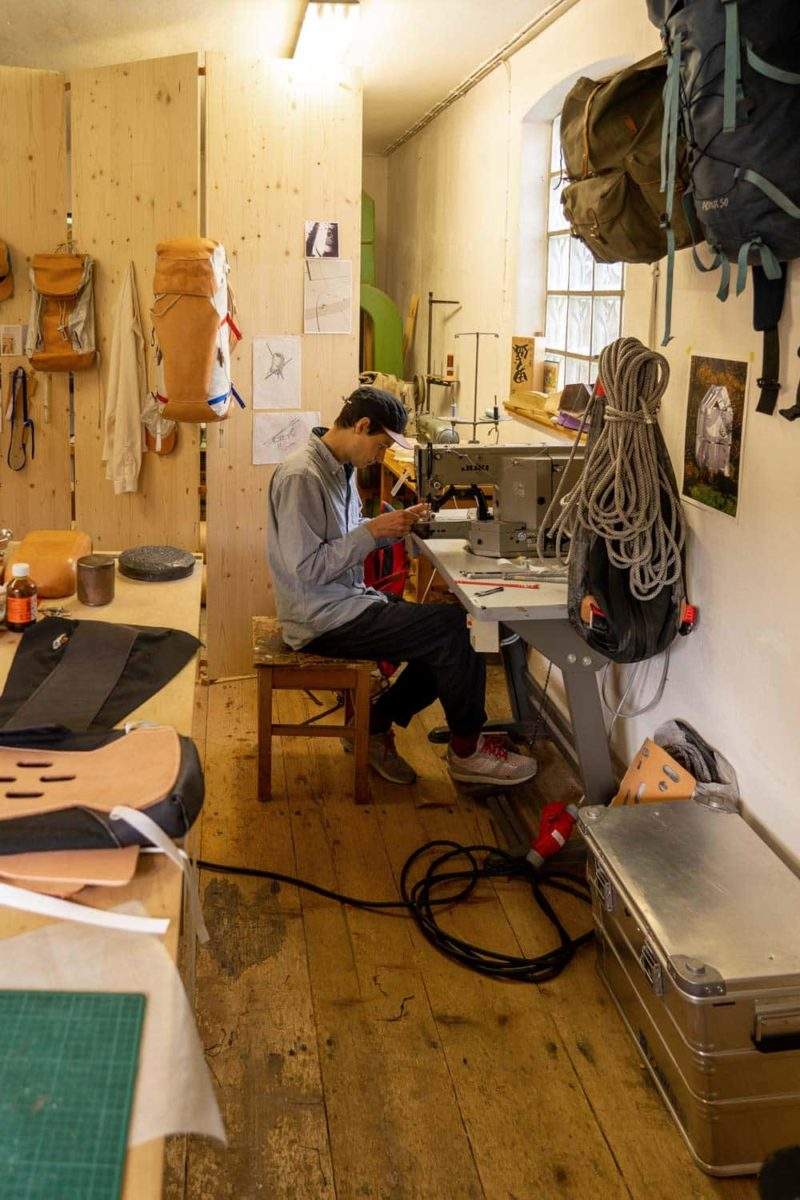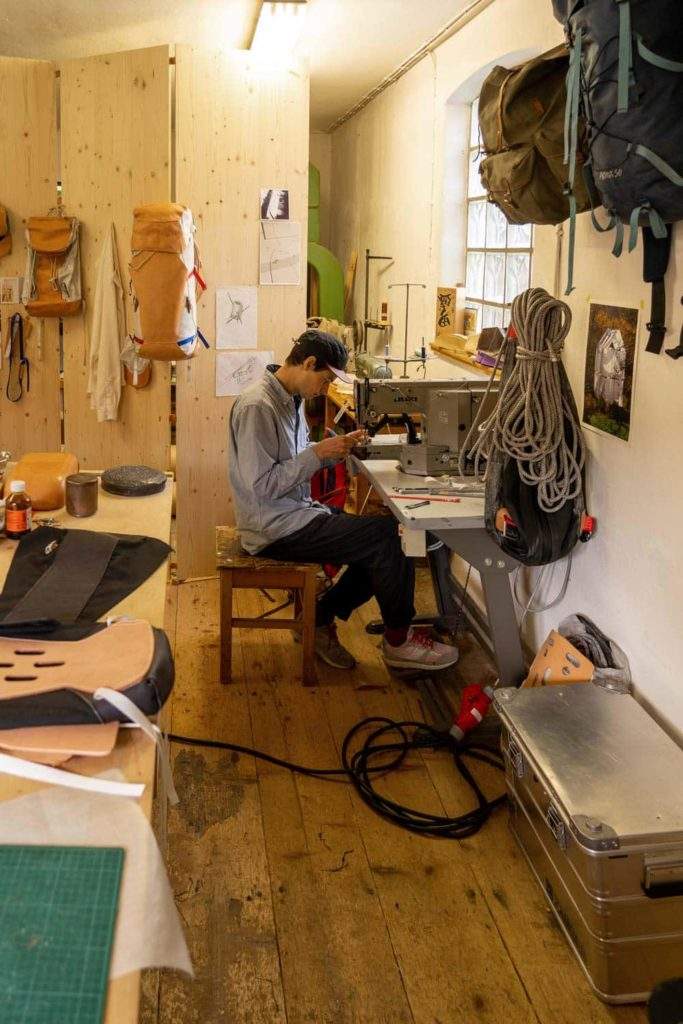 The Brand. The Racing Atelier is surrounded by a wild front garden, in which all kinds of herbs and some vegetables are cultivated in a small street in Oberammergau. A discarded carpenter's workshop serves as a studio and as a home with charming rawness. On the walls of the workshop hang the predecessors of the Rucksack#1 and first designs for future bag and rucksack models. Findings, memories and all sorts of homemade things turn the workplace into an atelier.
Leander and Jakob like the challenge of working, testing, exploring and trying out in a new discipline. Together with his brother Leonhard, Leander found the Racing Atelier years ago. Leander worked most of the time alone in the studio until he and his friend Jakob, a distinguished master saddler, noticed one thing in common: they do everything themselves. Since then Jakob is opening more and more time in the Racing Atelier and together they continue to bring their products to a next level.