The Schnitzer distillery is located in the middle of Chiemgau. For almost 100 years, first-class distillates have been produced in the fifth generation and the art of distilling has not only been passed on from generation to generation, but has also been reinterpreted again and again. The raw materials, mostly directly from the Chiemgau or own cultivation, ensure sustainable quality and the unique taste. Neither flavoring additives, nor sugar are used for the distillates. Thus, high-quality brandies, liqueurs or gin are lovingly handcrafted.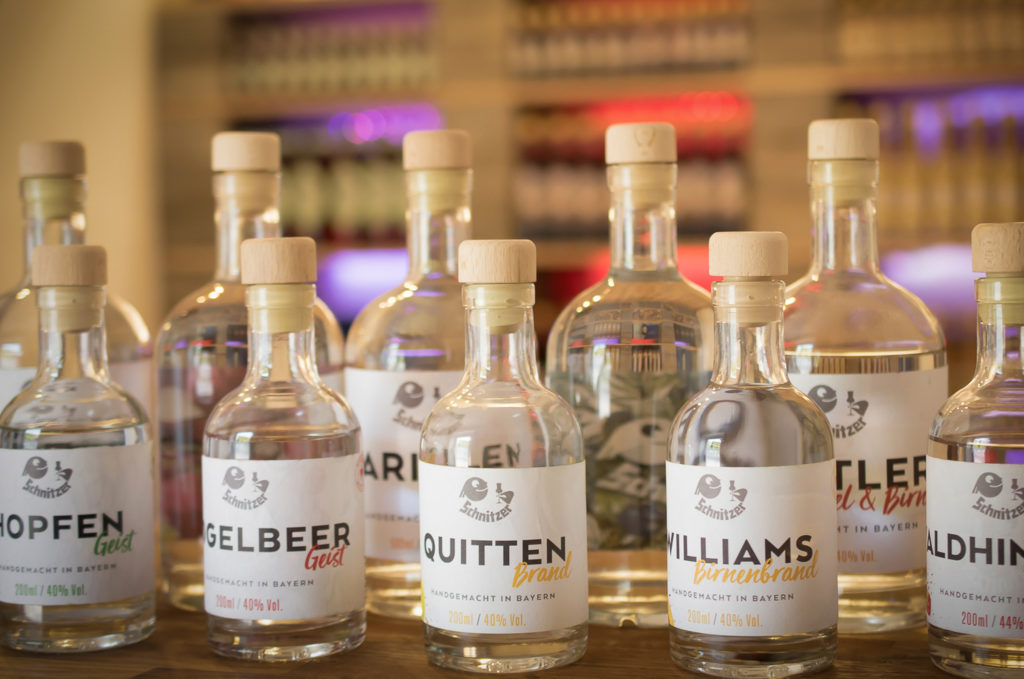 "We preserve the valuable knowledge of our family, but we also look beyond the end of our nose and develop new exciting distillates for our customers," explain the brothers Stefan and Kajetan. They are particularly proud of their Chiemgauer Gin. Valuable ingredients and aromas from selected juniper berries ensure a unique taste. Distilled with love in the Chiemgau! Another focus is on the noble raw materials and the meticulous development of the new bottle design.
Anyone who would like to meet the brothers in person and see them in action is welcome to sign up for a distillery tour or stop by the farm store directly.