Viarco has always stood on its legacy: the old machines, the craftsmanship, the Portuguese culture, faithful and proud employees. Being one of the last remaining pencil makers this company has been eager to develop graphic, drawing and painting products that are sought by creatives the world over. Quit rightly so: The pen is mightier than then the sword.
This pencil and graphic utensils brand is both, ancient and modern at the same time. Ok, they do pencils and the basic design has not changed in centuries. If you look at Viarco's product range, one finds innovative products, next to classics. Sometimes you need a minute to cope what these products actually are when you look at them in their online store. Other products delight by "do-those-still-exist-?" experience. Viarco represents a charming and clever blend of old craft and modern purposes.
When entering the brand through its online-shop one is greeted by innovation. Makers Bible had the chance to enter the 'analogue' company. Here the story is different: If you enter the Viarco factory in Sao João da Madeira the vintage feeling is almost tangible.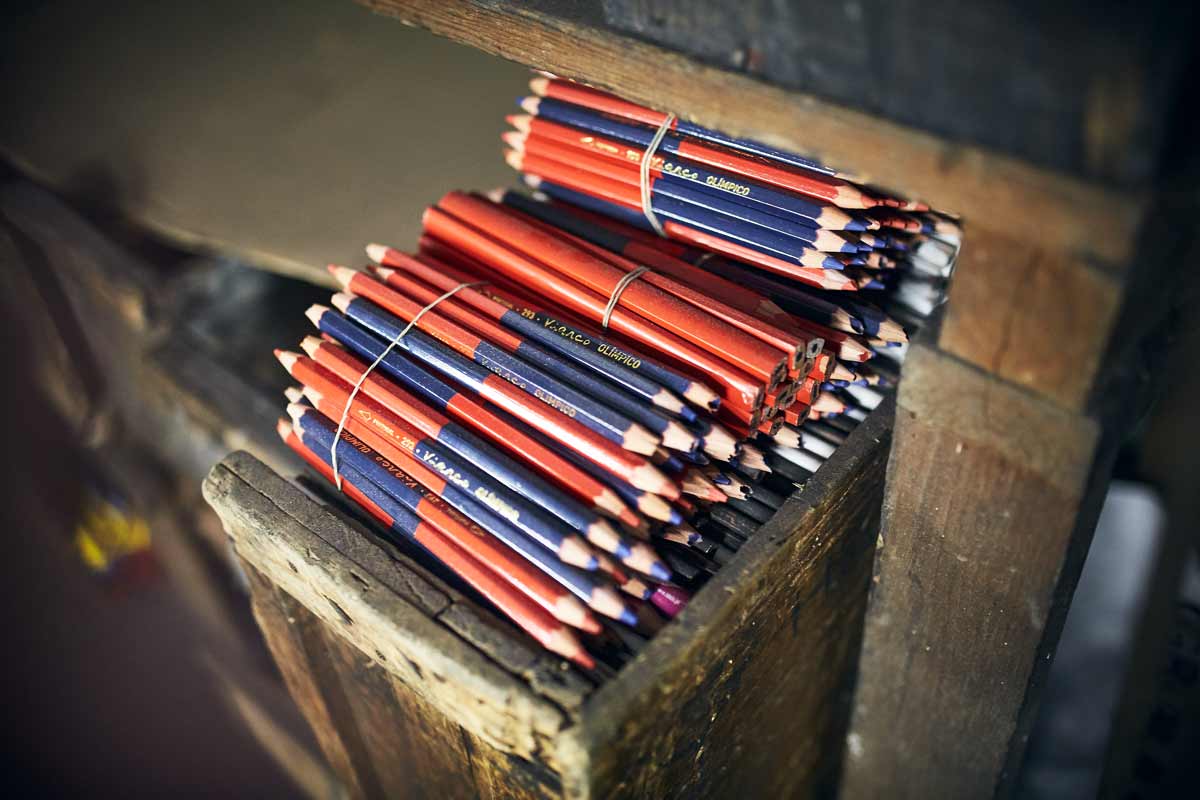 There is no such position as a technician or mechanic at Viarco – the workers can repair their age-old machines themselves. There would be no mechanic anymore anyway. Improvisation is also an element every crafter has to deal with. For example at Viarco a baker's dough machine is re-purposed because it's ideally suited for color mixing. Viarco has found a way to preserve its heritage and pursue new paths because they are passionate about their work.
Viarco is a family owned fourth generation business. It is located in São João da Madeira near Porto and was established in 1907. They produce pencils and sketching materials based on blends of graphite, carbon and binders that are regarded to be the highest quality available to artists today.
Find out more about the graphite from Portugal at viarco.pt
Photography: Daniel Sommer
If you want to have another look behind the scenes join us to see Indigo textile dying at Blaudruckerei Koó.