From the tradition of a wainwright's workshop, the Sirch company has developed over the last 30 years to focus on the production of various wooden goods. The spectrum ranges from wooden packaging to children's furniture and wooden toys to a wide range of toboggans. The latter in particular form a distinctive pillar of the company.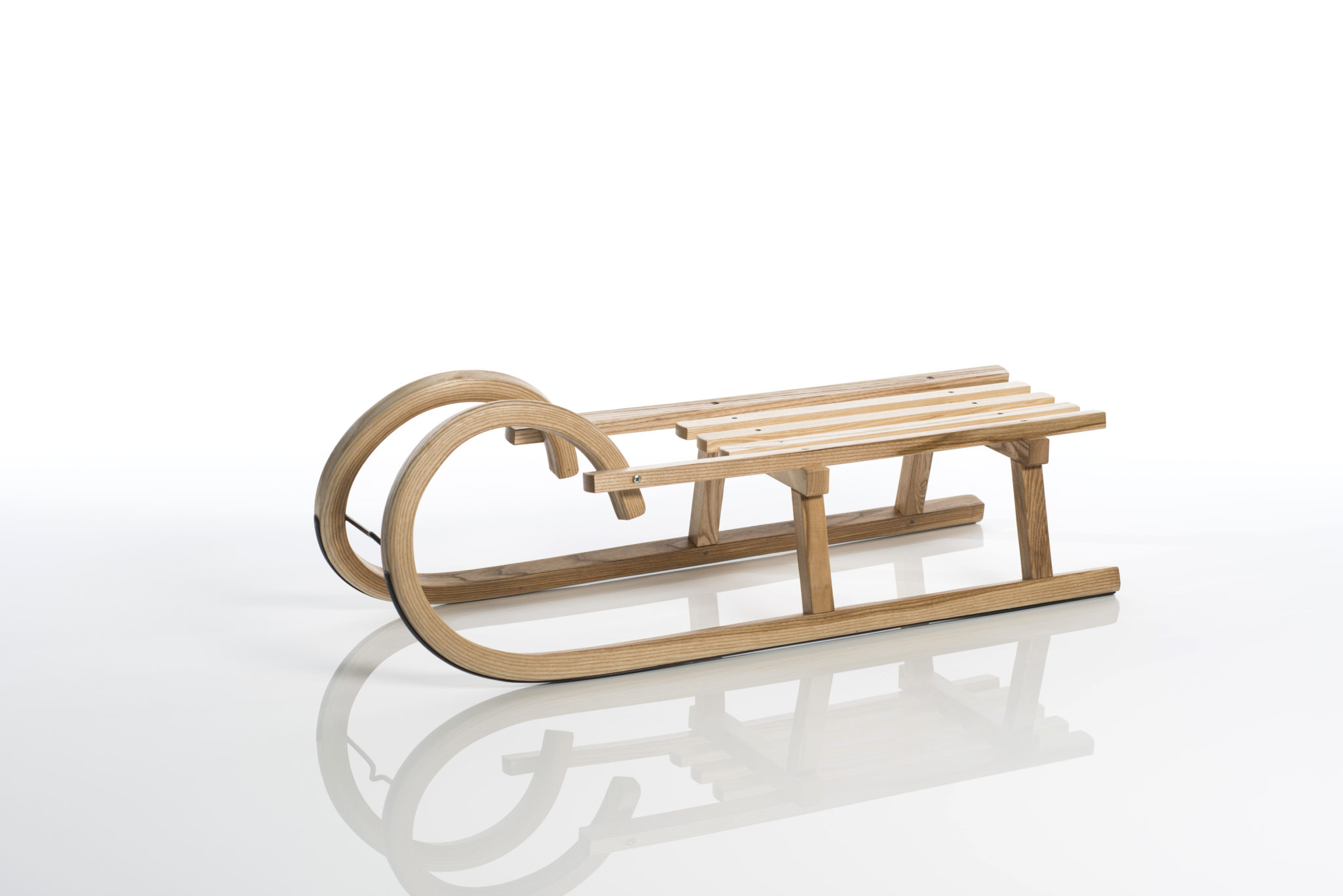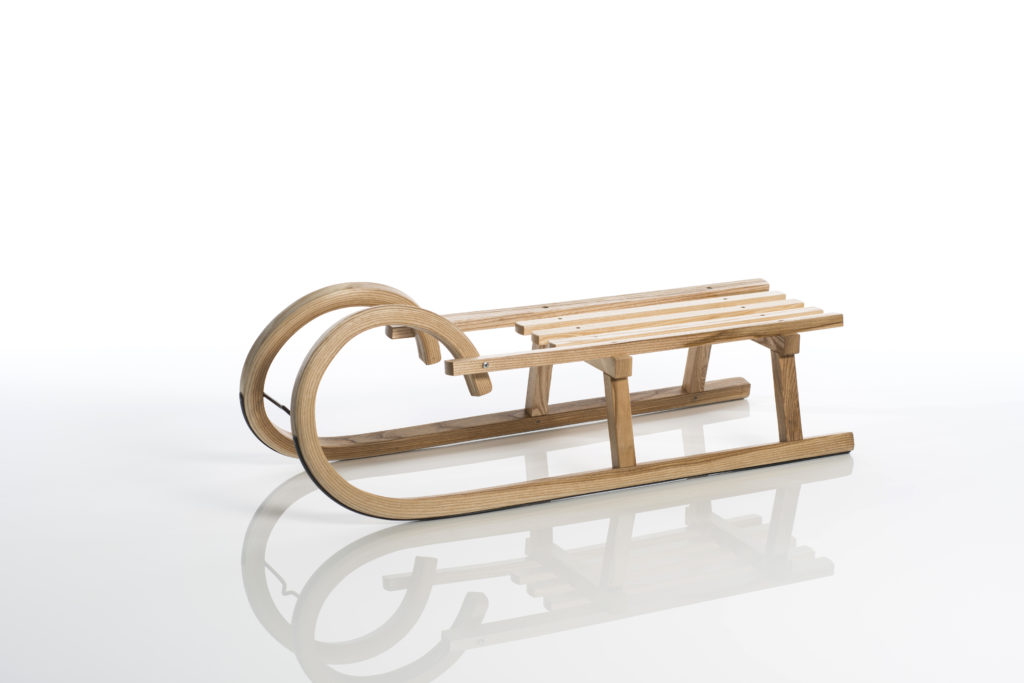 In addition to the well-known standard models such as the Davos toboggan and the classic horn toboggan, the focus in recent years has been on even higher-quality variants. The sporty Abyss line, for example, which has been in existence since 2006, or the Standard Plus series, a further development of the horn sled – all handcrafted, of course.
The curvature of the wood is achieved by steam bending. It is placed under hot steam for several hours and then shaped with a special machine. Because each spar must be examined for its special growth characteristics before the bending process, it takes not only more time, but also a trained eye. After drying for several days, the resulting double skid is cut in half lengthwise and further processed by machine until it has become a pair of skids capable of sliding.