Overgaard & Dyrman is a contemporary furniture maker and design studio based in Denmark. Founded in 2013 by Jasper Overgaard and Christian Dyrman, the O&D studio exists as a collaborative platform for creating original and meaningful lifestyle objects handcrafted from the highest quality materials. O&D's debut, award-winning Wire Collection combines two traditional forms of highly detailed, skilled crafts – saddle making and precision metalwork.
Jasper and Christian were both trained at The Royal Danish Academy of Fine Arts in Copenhagen, but each bring a complementary set of unique skills and passions to the brand's leadership. With their shared background in engineering and product design, each of Overgaard & Dyrman's design collections are rooted in a unique dual fascination with both functionality and elegance.
The pictures of the making process speak strongly for themselves. Inspired by natural forms and human ergonomics metal wire is bent and welded to the will of the two creators, thus providing a basic form of their furniture pieces to be combined with wood and leather to create a holistic approach in function and design.
Matt metal surfaces, naturally shining wood and leather that, by time and use provides a slowly developing patina makes every O&D piece a stand-out furniture in any private or public space. O&D furniture is only made-to-order with every piece individually stamped and numbered by hand, reinforcing the brand's attention to detail and pride in their work.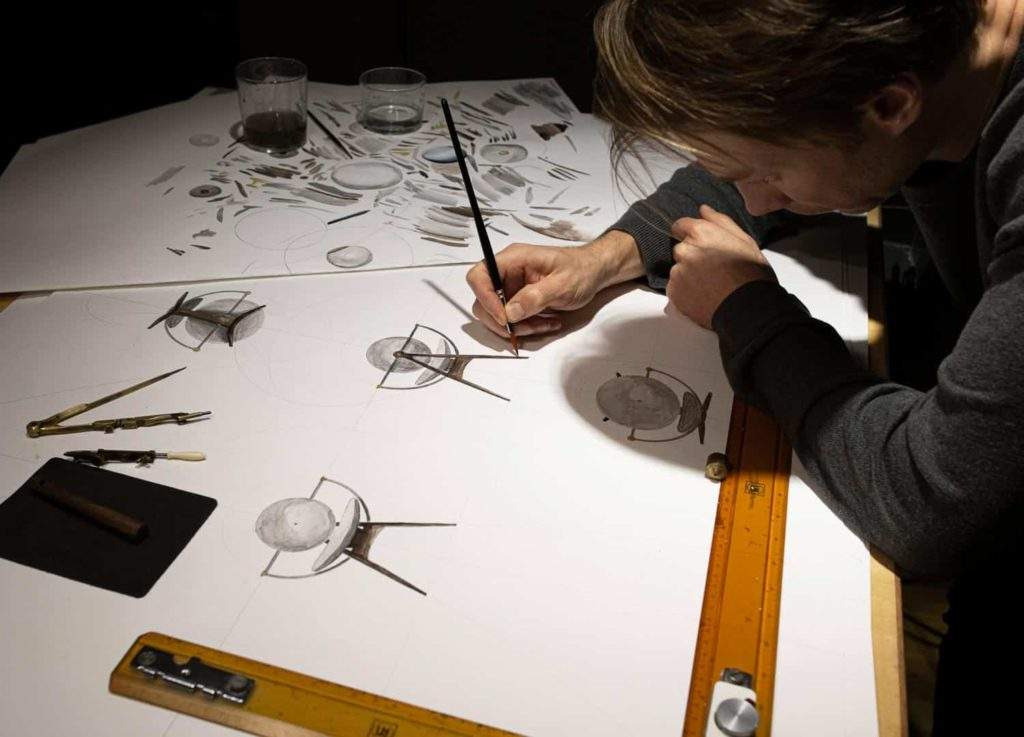 To quote the makers: "When we sign our names to each handmade O&D product, we are not only signing off on the quality of each item that leaves our workshop, we are proudly celebrating the process of creating ethically produced, handmade goods that are built to last."