The Alps, an environment that has formed rocks and mountains both fascinating and unique, has shaped those living here as well. A very special kind of man is produced by these vistas. The South-Tyrolean Robert Condin is such a character. His material of choice is metal, but the element that formed him, is definitely rock.
This is the story of Robert Condin from Tramin. Trained as a machine locksmith, a blacksmith and later a studied sculptor, the harsh nature of metal that Robert took on as the material of his life, both profes- sionally as well as artistically has formed a strong man with a sensitive mind.
Robert was born into a metal foundry that his father had started in the 1940s. His grandfather was a black- smith on a mountain farm already and as a teenager Robert was trained to become a machine locksmith. He added an internship as a blacksmith then became a master of trade in 1982. As he started to work in ear- nest, he took on big jobs from faraway Munich and other places since there were hardly ever any larger commissions in crisis-shaken Italy in the 1980s. This instilled in him the burden of professional survival at the beginning of his career.
He was in his early twenties, bending metal to his will, working almost around the clock in a heavy, hot and hard job. One day his cousin, a leading figure in the Alpine Club and an experienced mountain guide, gave him an opportunity that changed his life.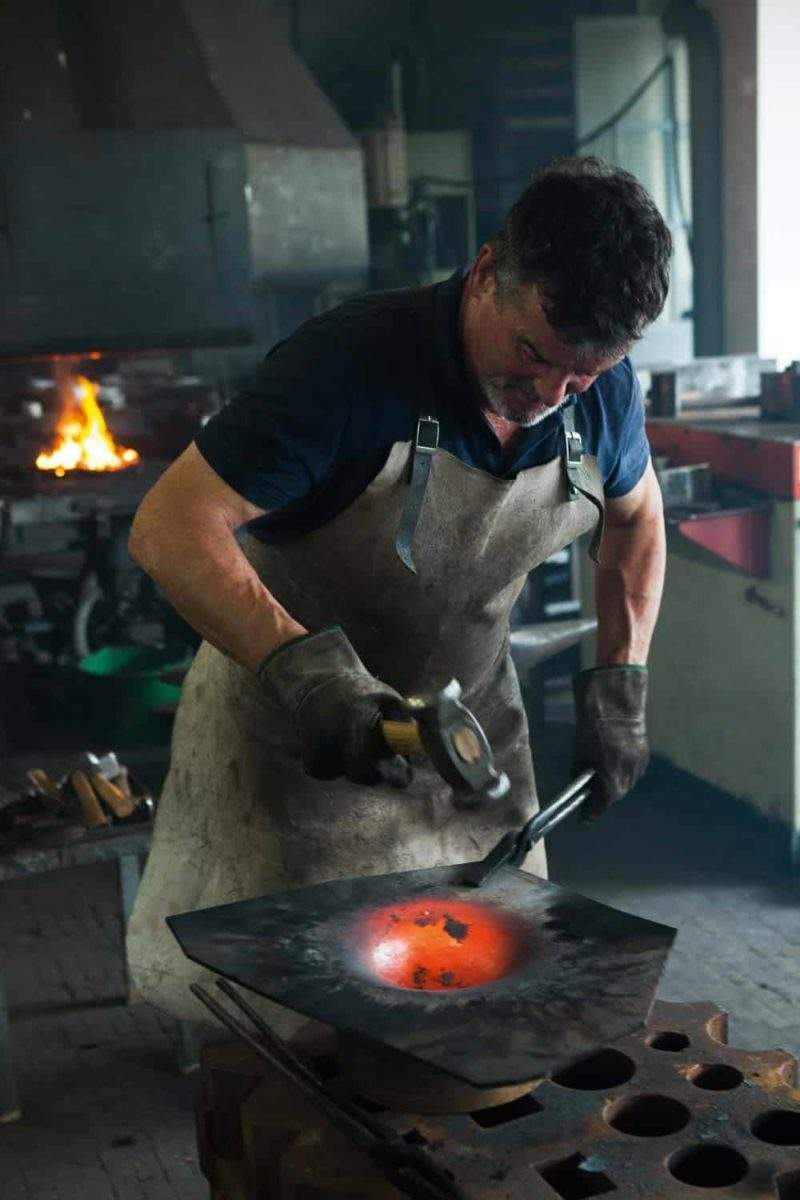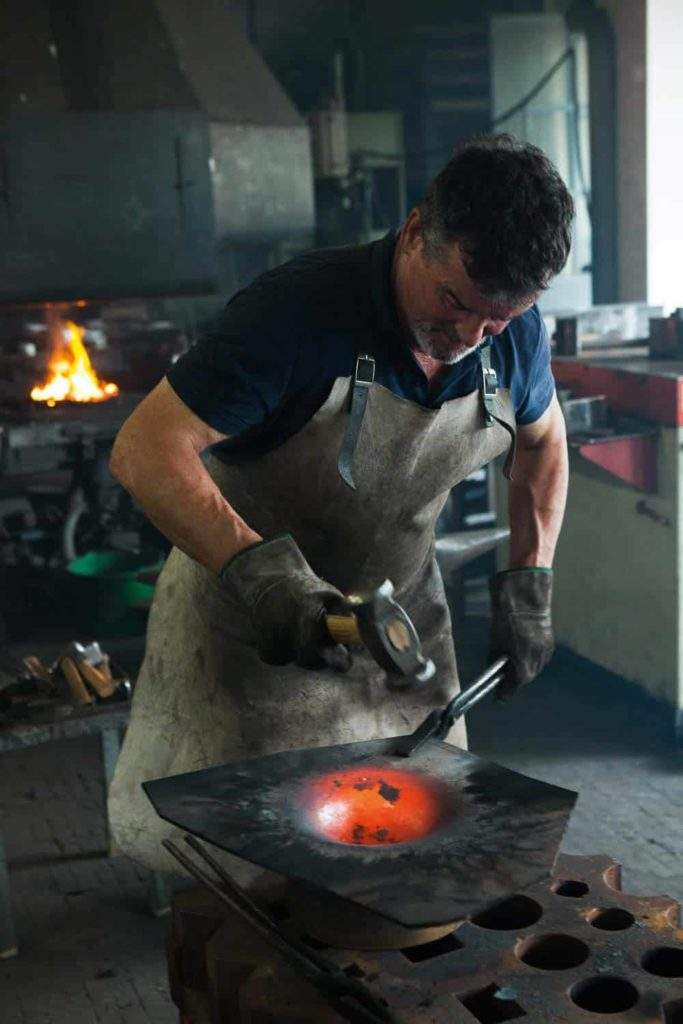 The mountains taught him lessons for life
Doing mountain tours taught him many life lessons. He went on extreme and legendary routes in the South Tyrolean Alps. Naturally his small group of comrades, would take ropes to secure themselves in key points, but often after reaching the top they'd realize that they had not used them once!
"There were paths we climbed, even during terrible weather, where others said, 'I've had enough, no more, never again', but not me. For me it's always more!" Robert says and grins recalling a favorite saying, "When you're in extreme or difficult situations, the experience of overcoming them, gives you a sense of freedom and happiness that builds character." "Timing is everything. Especially when you are presented with a cliff face. You have to persist." It is then when Robert feels the lengths of an hour like a whole day or a day like a whole week, "When you're hanging in the air with the earth far beneath you," he describes, "you must push on."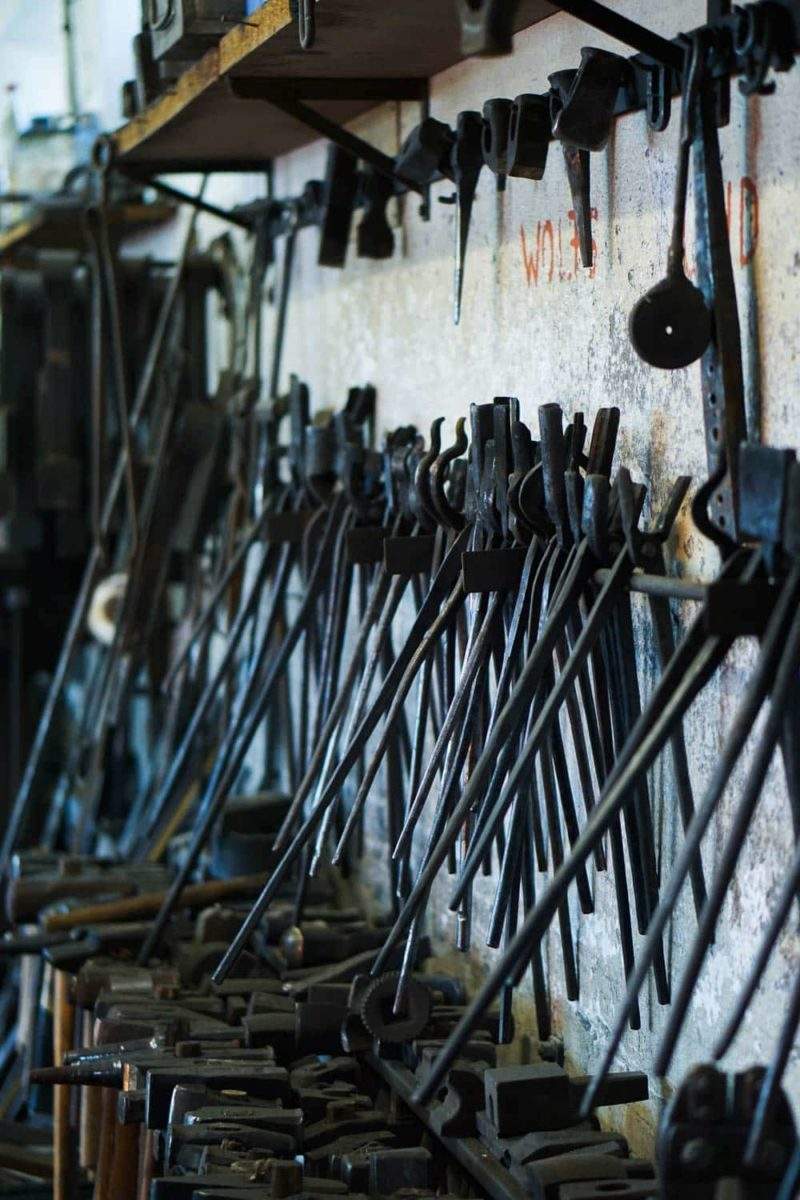 Time: The key to mountain tours and forming metal
A few nights he had to camp on the wall he was climb- ing. His folks in the valley did not know what was going on. But it was the intensity of those nearly sheer cliffs that formed much of his character. And he always returned home.
When he felt doubt in his job these experiences gave him confidence. However, he still wanted more and turned to art. Going to Munich to study sculpting at the Academy of Fine Arts, he met Professor James Reineking who provided Robert with the academic foundation that led him to understand his chosen material even better. Robert's instinct turned into a method and distinctive style.
Reineking mostly worked with a flat piece of metal that he then would bend, cut, weld and bend again until a two-dimensional plate turned into a three-dimensional sculpture. The observer before finished piece, endeavors to push back the parts in his imagination to the original, two-dimensional whole or to bend back and to understand the manufacturing process. Robert applies a similar concept to his art pieces and shows us the contrast between the strengths and un-breakability of metal and its ability to flexibly form and bend. His sculptures speak that language and sometimes appear floating and almost delicate.
It was by chance that Robert Condin found the perfect place for his art pieces, where they are 'parked' until displayed again or sold. High above Tramin lies a winery just off a main hiking route and next to it, a former horse corral on a plateau. Here those heavy metal creations are waiting but not quietly. When you find this sculpture park and stand very still while looking down on the wine and apple gardens of lower South Tyrol, you can hear the wind being shaped by a piece called the Wind Slicer.
Robert Condin at Maxburg Galerie München